About Our Workshops





Contact us if you would like to schedule a workshop in your area.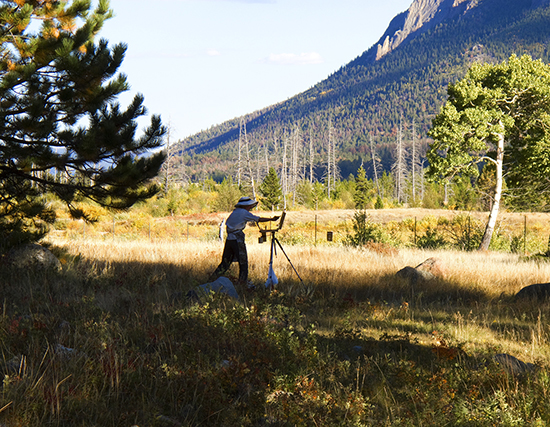 A
re you a beginning art student who wants to learn how to paint plein air in oil, pastel or watercolor - or are you a seasoned veteran searching to increase your knowledge and skills?
I
f you would you love to travel in the company of friendly, like-minded artists to beautiful and inspiring locations while enjoying good food, fun and great art, then you should consider taking one of our travel workshop opportunities.
Ea
ch year we teach painting workshops in some of our favorite beautiful places.
Watch this short slide show of our workshop in Rocky Mountain National Park in September 2011
OR
our June 2012 Abiquiu, New Mexico plein air oil workshop
John Hulsey and Ann Trusty
bring a lifetime of professional experiences and achievements to their painting workshops. John is accomplished in watercolor, oil and pastel. His teaching articles have been featured numerous times in American Artist magazine, Watercolor magazine, Fine Art Connoisseur and International Artist. He began painting en plein air in 1982, and has been a leader in promoting the practice of painting outside through his many articles and teaching venues.
"After two decades of teaching, I came to understand that the differences between one painter and another weren't so much based on technical painting skills. Rather, the differences were in the sophistication of vision - of seeing. Teaching students to see fully and accurately is one of the most important of the many skills that I focus on in my workshops."
A

nn assists and encourages you to develop passion in your paintings, opening up your vision and your palette to express the power of color and shape in creating strong, evocative new work.
E

ach class day John will cover important principles and techniques of painting en plein air through demonstration and discourse, while giving one-on-one instruction tailored to each student's particular needs. As you begin to see your subject more fully, your paintings will grow stronger. The course is structured to give you the insights and teach the skills that will help you progress throughout the week from where you are to where you want to be.
"

I loved the workshop--I've been painting for many years, but I learned a lot that I have tried to incorporate in my painting... The group was very congenial. What could be better than staying in a wonderful place, painting beautiful landscapes---different every day, and learning new techniques from John, who is a very good, organized instructor."
- M. Galligan
,
New York
"Both John and his wife, Ann, are delightful, friendly people, and the entire experience was stimulating and fun. Of course, the food and scenery were awesome, too. I can only imagine how wonderful it would be to do a similar class with them in Italy! John and Ann are both fabulous landscape painters and I do mostly abstract work, but I learned a great deal from this experience."
-
C. Murphy
,
Washington State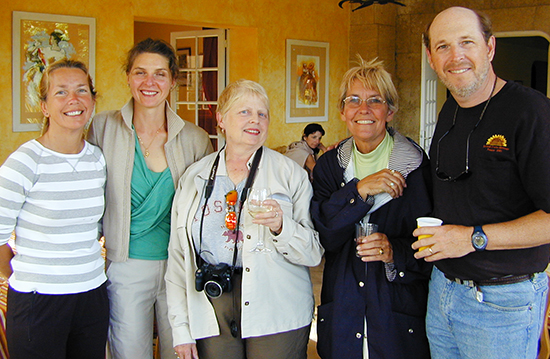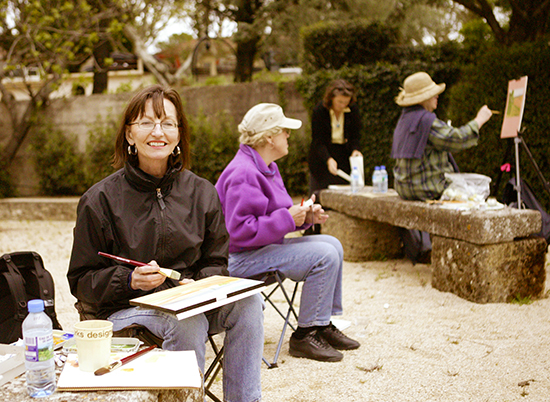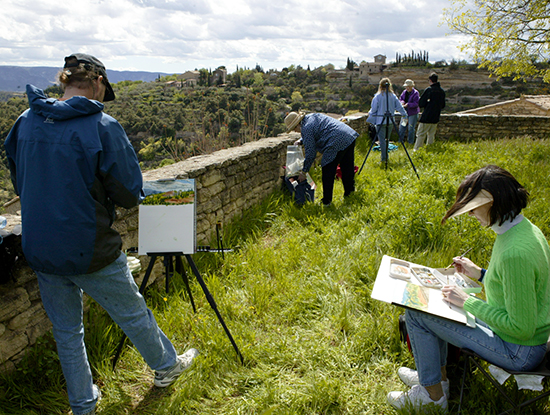 Aix-en-Provence
Chateauneuf-du-Pape
Gordes
"John Hulsey and his wife Ann conducted a workshop in Aix-en-Provence which I was privileged enough to participate in. That trip still ranks as one of my top 5 art experiences ever! John and Ann orchestrated the workshop like the professionals that they are, including a variety of subject matter, stunning painting demos and priceless painting expertise.
Both Ann & John are role models extraordinaire when it comes to painting and hosting and I would take another workshop with them in a heartbeat! I highly recommend everyone take an opportunity whether abroad or locally, to enjoy the Hulsey/Trusty hospitality and generosity in sharing their secrets and insights to interpreting the world through the eyes of an accomplished painter."
-
C. Wheeler, California
John has been artist-in-residence at Rocky Mountain, Glacier and Yosemite National Parks, and has an intimate knowledge of the best painting locations in those spectacular parks. In Europe, we occasionally offer workshops in Tuscany or Venice, Italy, and Provence, France. If you would be seriously interested in taking an Artist's Road workshop in any of those places, please let us know. Contact us here.

"Venice is my most favorite city of any place I've ever been. I want to go on that workshop!" - M. Galligan