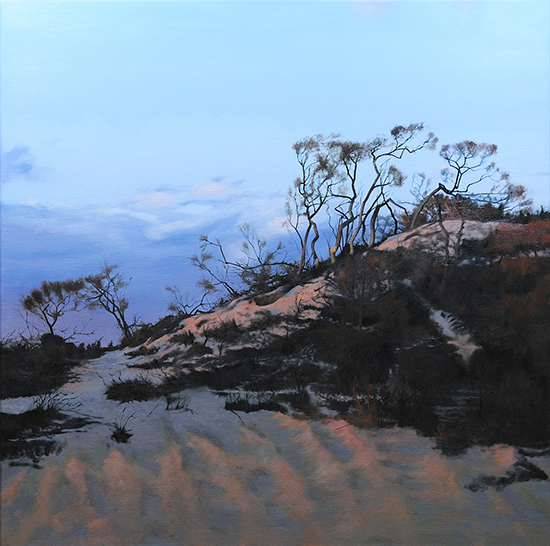 Nepeague Twilight 24 x 24" Oil
The sensitive paintings, drawings and poetry of Toby Haynes reflect the contemplative nature of the artist. Haynes studied philosophy at Oxford University before moving to a remote cottage outside the small, old market town of Launceston in North Cornwall. There he formed an intimacy with the landscape of Cornwall's coastline and woodlands reinforced by his time spent working for the National Trust, Britain's largest conservation charity. The rugged rural countryside provides inspiration for his landscapes and models for his realistic, unsentimental, contemporary images of the sheep and cows that are his nearest neighbors. Currently Haynes divides his time between country and city, traveling regularly to New York and painting the landscape of eastern Long Island.

Equally versatile in oil, watercolor, pastel and pencil, Toby shared his paintings, drawings and thoughts with us.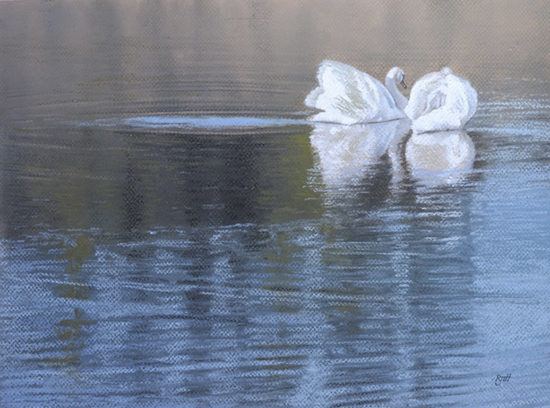 Devon Swans 12 x 16" Pastel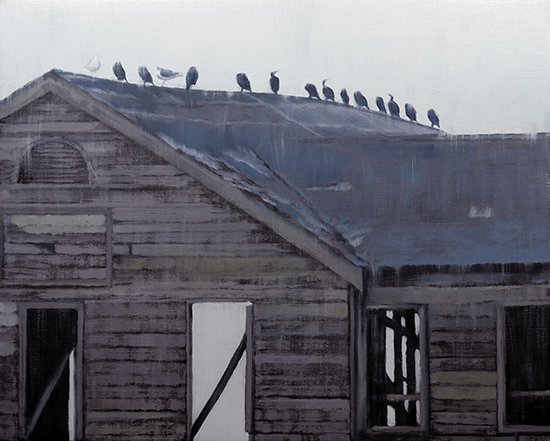 Bird House 16 x 20" Oil
L
earn more about Toby Haynes in our in-depth interview. To read it and to see more o
f his

oil, watercolor and pastel paintings, become a Member of The Artist's Road by
clicking here.
Already a Member?
Click here to go to the the in-depth interview.
All artwork copyright R.J.T. Haynes.