The Gardens of Jacques Majorelle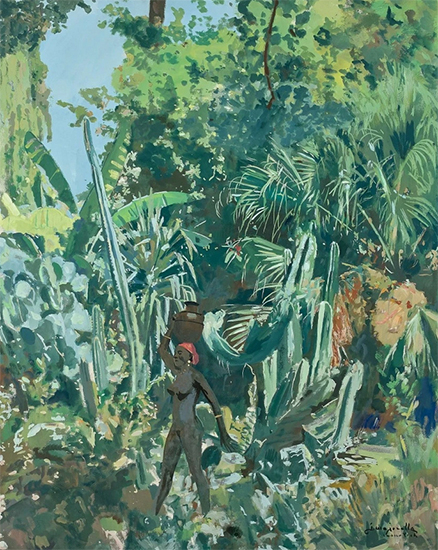 Laïla dans le Jardin Jacques Majorelle

"Nothing is more the child of art than a garden."
- Sir Walter Scott
Our fascination with the gardens created by artists is sparked anew each year with the summer planting season. Artists' gardens are an essential part of their creators' expressions, unable to be separated from their other words of art —woven together in one artistic vision.

One artist for whom this seamless blending can be easily seen is Jacques Majorelle (1886-1962). Majorelle was born in Nancy, France, the son of a well-known Art Nouveau furniture designer, Louis Majorelle. He studied at the Académie Julian in Paris and exhibited at the Salon des Beaux Arts in 1908. But it was after exploring countries outside of France that Majorelle found and fell in love with Marrakech, settling there for the rest of his life.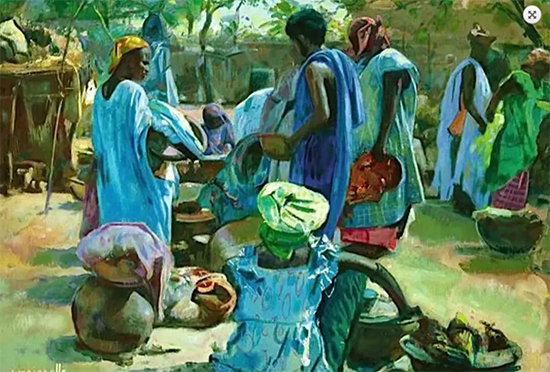 Artize Valérie Parize Jacques Majorelle

The Majorelle Gardens Photo by Alexander Leisser (Wikipedia)

The unique quality of light and the brilliant colors of the area infused both his paintings and his garden. This can be most specifically seen in the blue (named Majorelle Blue) that he used on the walls and buildings of the garden, a blue inspired by the blue tiles prevalent in Morocco. Majorelle spent forty years cultivating his luxuriant garden. It included a bird sanctuary and collections of rare plants from around the world. He commissioned architect, Paul Sinner to design his home there.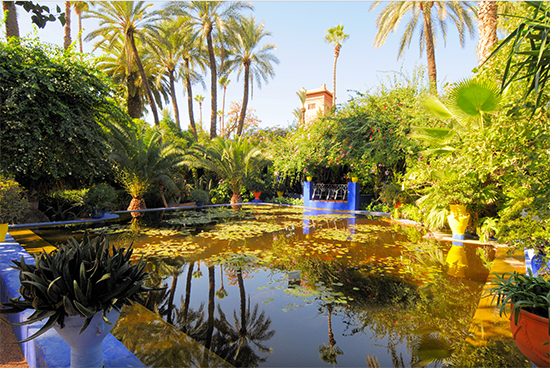 The Majorelle Gardens Photo by Viault (Wikipedia)

Although the costs of maintaining the garden eventually became too much and Majorelle was forced to sell, the land and buildings were rediscovered by Pierre Bergé and Yves Saint Laurent, who restored them and also collected paintings by Majorelle. Jardin Majorelle is open to the public. For more information, visit the website here: https://www.jardinmajorelle.com/en. Majorelle's complete works of art can be seen in a book published by Félix and Amélie Marcilhac titled Jacques Majorelle.

Do you have a garden of your own creation that inspires your painting? We would love to see images of them.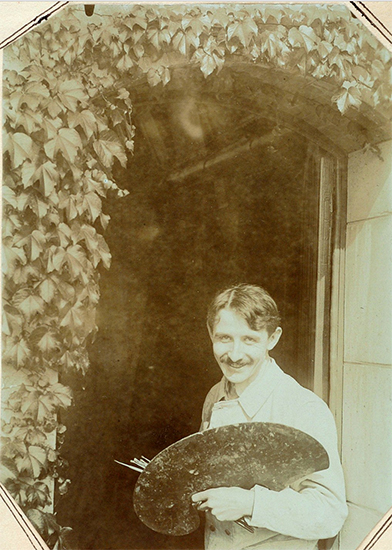 Artist Jacques Majorelle