Susan Lyon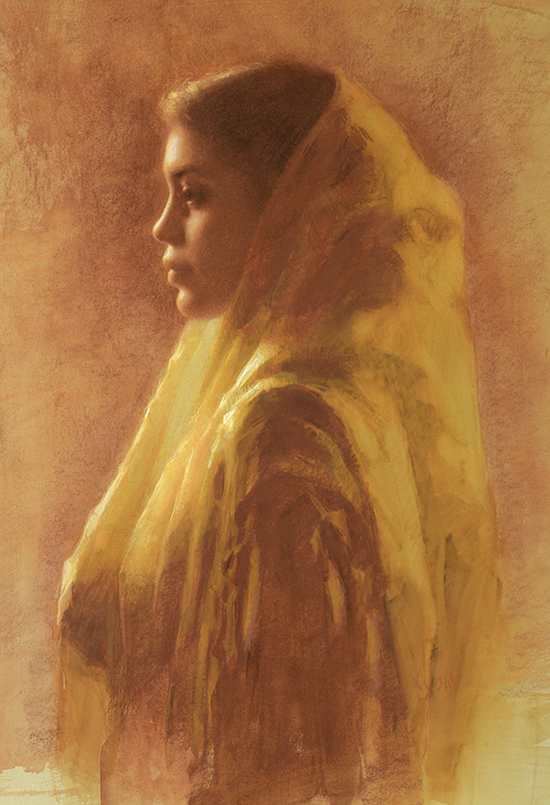 Lace with Golden Light WC and Pastel 23x17"
Susan Lyon lives and maintains her studio in rural North Carolina with her husband, artist Scott Burdick (Members - see Voices of Experience - Scott Burdick). But Lyon's work reflects a much greater world and is inspired by the extensive travel she and Burdick have done. Her paintings are greatly influenced by the people she meets as she travels, their faces, their traditions and their cultures. Her painting trips and travels have included most of Europe, Turkey, Greece, Mexico, Canada, Nepal, Thailand, China and Africa. She says, The excitement of traveling, seeing so many new sights, and incredible works in museums; combined with the challenge of painting on the spot make me a travel addict! Even before I go on a trip I'm planning the one after.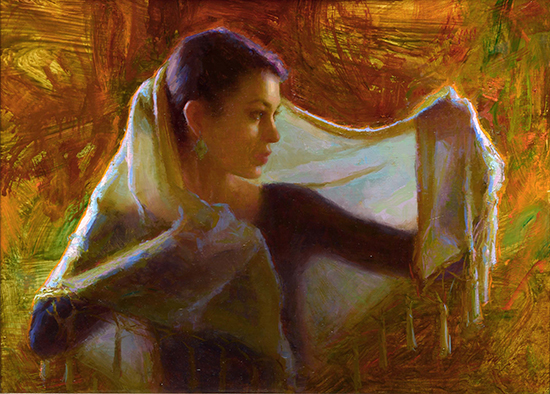 Dance of Light Oil 12 x 16"

Lyon grew up in Oak Park, Illinois and studied at the American Academy of Art in Chicago. She wrote to us about her first inspirations and her evolution as an artist.

I was first inspired to try art after seeing a PBS program on Georgia O'Keefe right before my senior year in high school. After that I signed up for Saturday classes at the Art Institute. Unfortunately, they were silly and I learned nothing about drawing or painting. My father knew a teacher at the American Academy of Art and signed me up for summer classes there right after I graduated from high school. I hadn't been someone who drew or wanted to be an artist growing up. I had no self-confidence about that—I thought I would go into advertising. I knew I wanted to be creative, but didn't know how I was going to do that.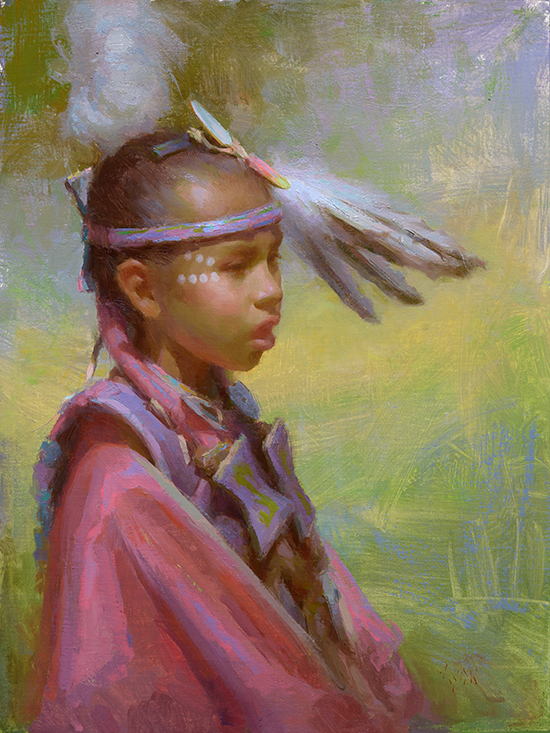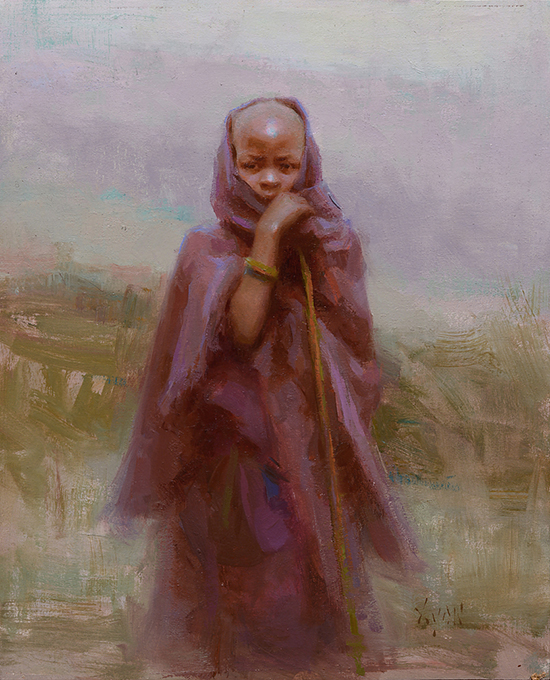 Softly Singing Oil 16 x 12" Shelter From the Wind Oil 14 x 11"

Learn more about Susan Lyon's paintings in our in-depth interview.
To read it and to see more of her paintings,
become a Member of The Artist's Road by clicking here.

Already a Member?
Click here to go to the in-depth interview, Voices of Experience
All artwork copyright Susan Lyon

Save