Thomas Paquette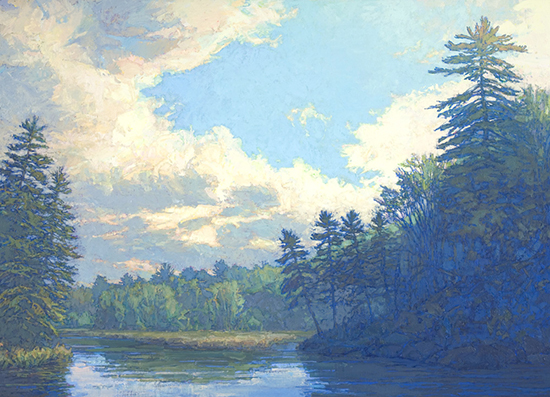 Utowana Inlet II 39 x 54" Oil
Thomas Paquette's light-filled paintings are inspired by the landscape surrounding his studio in northwestern Pennsylvania near the Allegheny National Forest as well as the landscapes of his extensive travels throughout the United States and Europe. (He calls himself "an incorrigible traveler".) His credentials include residencies awarded by the Millay Colony, the Robert M. MacNamara Foundation, the American Academy in Rome, the USM/Aegean Arts and Cultural Exchange and three National Parks.


Paquette has completed many public and private commissions including four seven-foot-high canvases for the Federal Reserve Bank of Minneapolis, a thirty-two foot long canvas for Central Lakes College, and paintings for the collection of the Queen Mary 2.

On-location work for Paquette is only the first step in the development of his paintings. He often works in gouache for these plein air studies, then taken to the studio for extensive reworking, often over many months. The work is vibrant with color and light, attentively expressing the poetry and drama of earth and sky.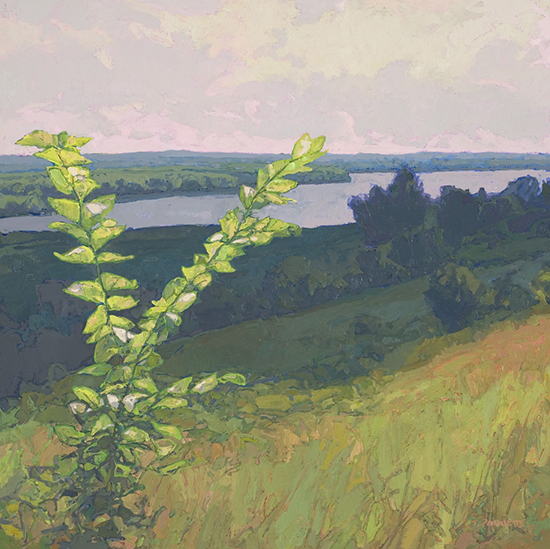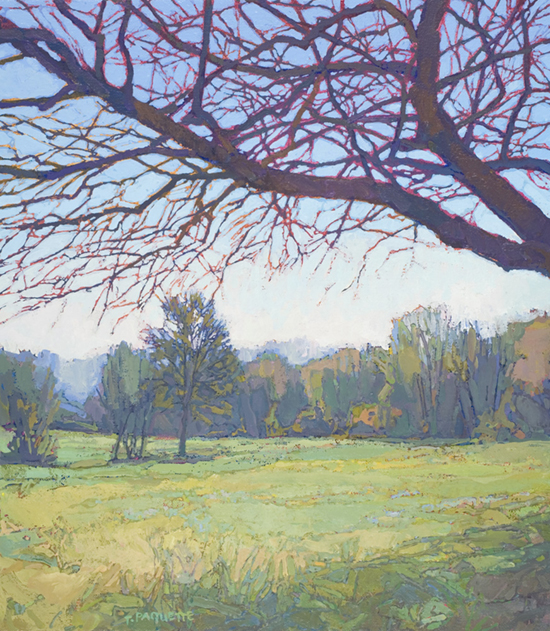 The Brilliant Moment 18 x 18" Oil Spring in Provence II 16 x 14" Oil

Paquette says, "My hope is that my audience will catch the excitement I have for color. And, too, I hope they share my enthusiasm for the vibrant world of nature and our place in it. The paintings tend to draw from me a sort of awe regarding perception and existence, and if others connect with that in their own lives, so much the better."

To view our video conversation with Thomas Paquette and to see more of his beautiful paintings, please become a Member of The Artist's Road by clicking here.

(This video is viewable on computers only and not on iPads or tablets.)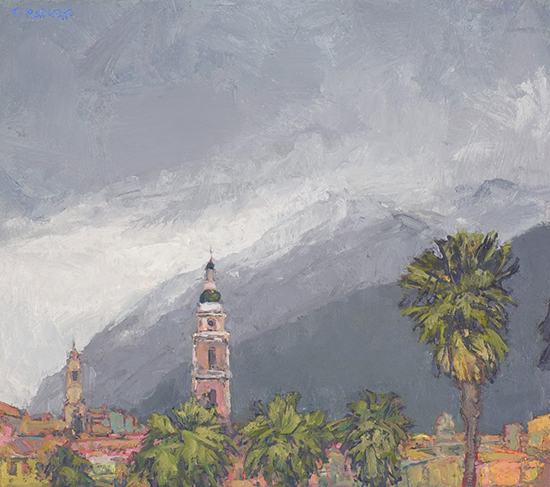 Gray in the Lemon Capital 14 x 16" Oil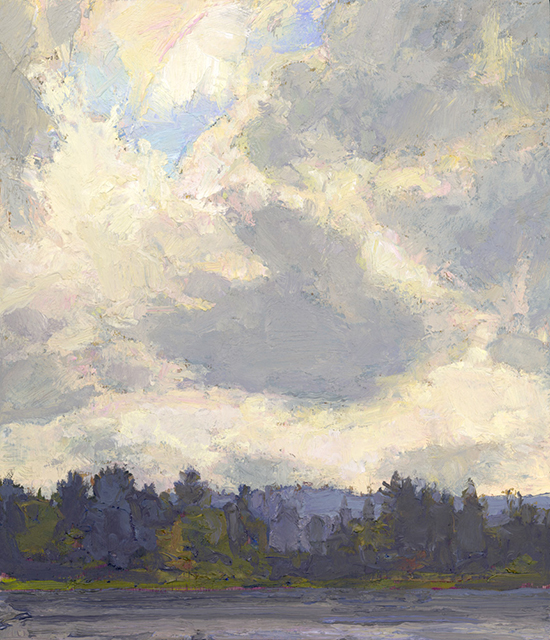 Obstruct I 9 x 7.5" Oil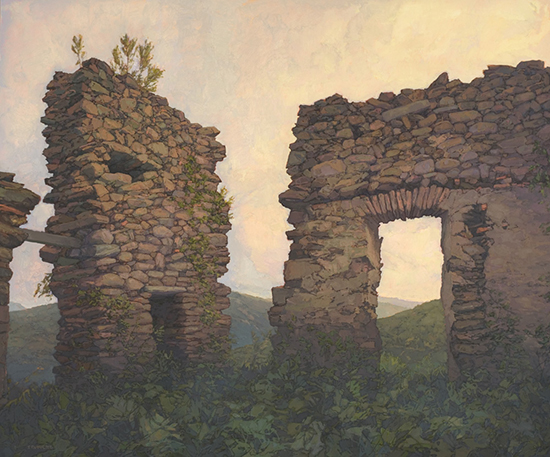 Weight of Melancholy 60 x 72" Oil
Visit Thomas Paquette's website at: www.thomaspaquette.com
All images copyright Thomas Paquette.