Stuart Fullerton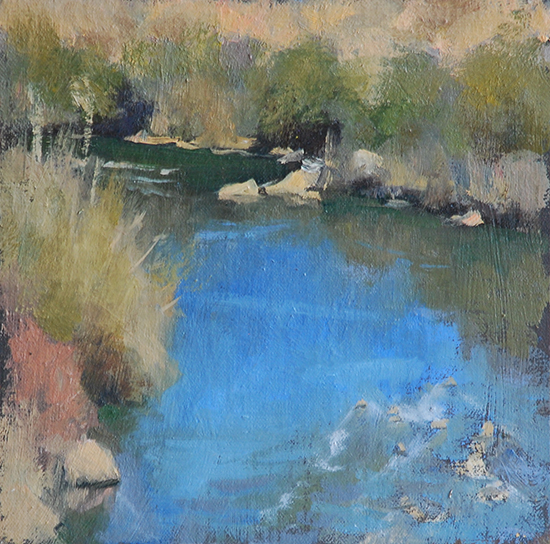 Rio Grande 8 x 8" Oil
". . . this is a long game, and there are going to be

many setbacks and defeats along the way,

no doubt. But if we can be happy with learning

and with those minor victories that come

our way now and then,

we will surprise ourselves over time

with how far we've come."
Stuart Fullerton came to painting later in life, first picking up charcoal and later oil paints in his forties after practicing law as a federal prosecutor in Chicago. Fullerton studied ancient languages and civilizations at Harvard College, continuing on at Harvard Law School. He wrote to us about his his transition to art, his mentors, the importance of the Palette and Chisel Academy and his approach to his work.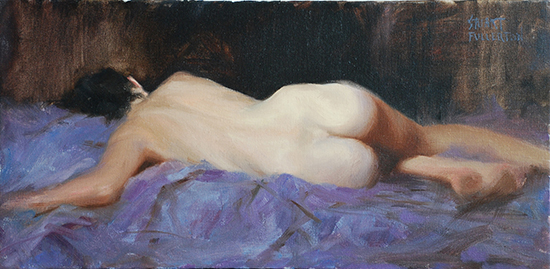 Violet Dreams 12 x 24" Oil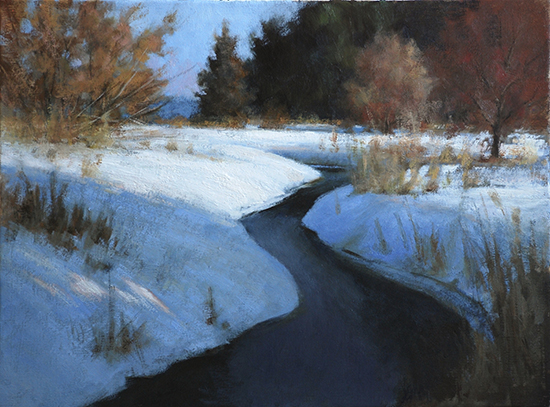 Morning in the Hollow 18 x 24" Oil

Learn more about Stuart Fullerton's paintings in our in-depth interview.
To read it and to see more of his paintings,
become a Member of The Artist's Road by clicking here.

Already a Member?
Click here to go to the in-depth interview, Voices of Experience
All artwork copyright Stuart Fullerton

Save
Save
Save