Stan Miller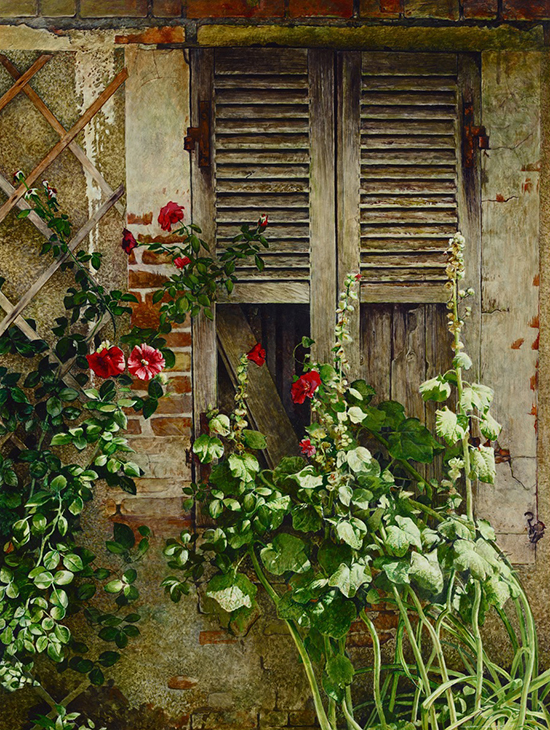 French Window Flowers 22 x 36" Egg Tempera on Paper


"I tell my students in my workshops, that for me,

painting in oil was like training a dog.

Painting in watercolor is like trying to train your cat."
Stan Miller respects and excels at the challenges of working in watermedia. His watercolors and egg tempera paintings show great mastery over the unpredictable nature of the mediums. Miller passes along the lessons he's learned over a lifetime of being an artist to his many students.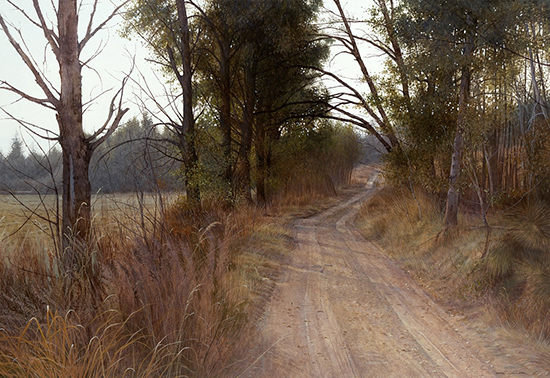 September Shadows 24 x 36" Egg Tempera on Paper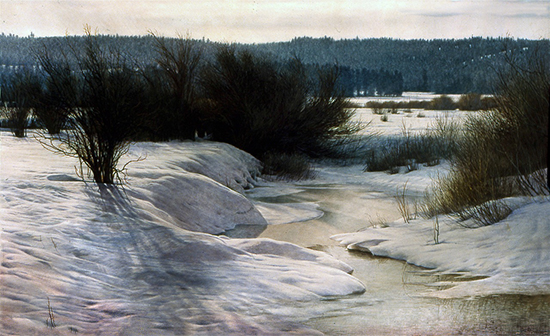 New Meadows 24 x 36" Egg Tempera on Paper
"The most important lesson I've learned is that learning how to paint is easy, very simple—learn how to draw, get your values right, get your color right, choose a subject that matches your skill level—and you will end up with satisfying paintings. Works every time. I tell my beginning students that anyone and everyone can become a great artist, if you have the passion."
Learn more about Stan Miller's paintings in our in-depth interview.
To read it and to see more of his paintings,
become a Member of The Artist's Road by clicking here.
Already a Member?
Click here to go to the in-depth interview.
All artwork copyright Stan Miller.