Artist Profile

Sophie Amauger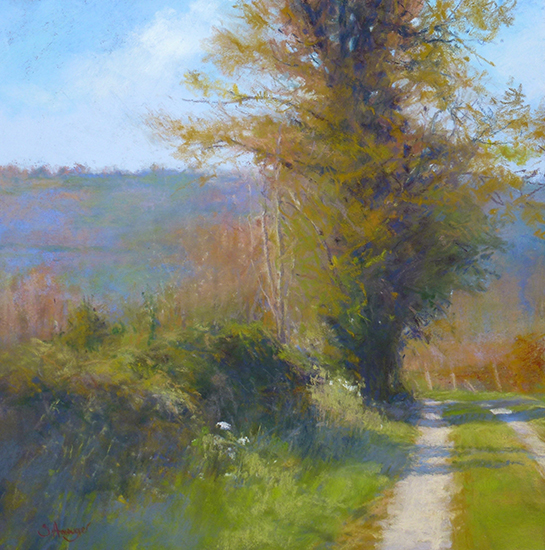 Le Vieil Arbre Chez Marcel (The Old Tree) 20 x 20" Pastel

"In the school of graphic arts

where I studied advertising drawing,

one of my teachers told me to 'draw every day'.

It is the best advice I have ever received."



French pastel artist, Sophie Amauger paints the landscape on location, with a sensitive command of color and light. Her background is in the graphic arts. Amauger studied at the Rennes School of Fine Arts in Brittany and the Brassart School of Graphic Arts in Tours. In 2000, she dedicated her work entirely to painting the landscape. Since then she has been named a Maître Pasteliste of the French Pastel Society. She exhibits her work in borth France and the Netherlands.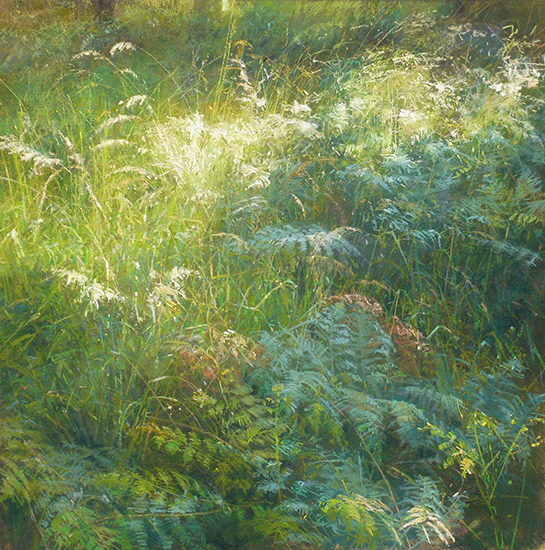 Le Nez dans l'Herbe 28 x 28" Pastel
I travel with a California Volkswagen. It allows me to be free to stop, to wait for a better light and to discover new subjects. I am not looking for a specific subject. Very often I don't know exactly what I am waiting for, but I am open and ready. The light always triggers and inspires me. When I have found a place to paint, I spend a long time to feel it, to be a part of it. I am looking for the best point of view, and to try to find the answer to some questions (always the same):

What inspires me about this subject? Can I simplifiy it? Is there a focal point? How does the eye travel around the picture?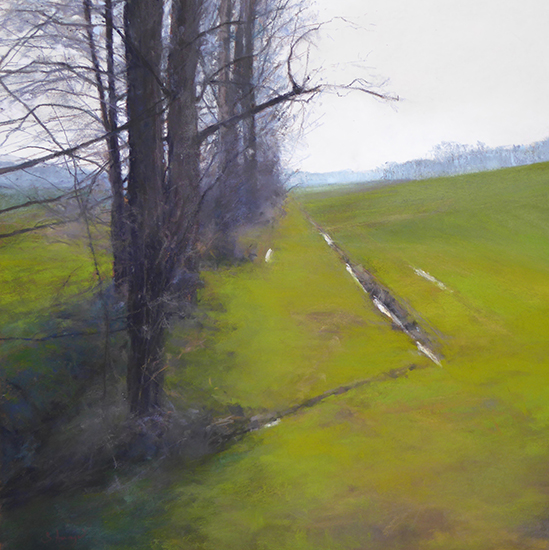 Printemps Humide 28 x 28" Pastel
Read more about Sophie Amauger's paintings in our in-depth interview.
To read it and see more of her paintings, become a member of
The Artist's Road today by clicking here.

Already a Member?
Lucky You! You can go immediately to the Voices of Experience interview here.

To see more of Sophie Amauger's work, go to:
http://www.sophieamauger.com/index.php/en