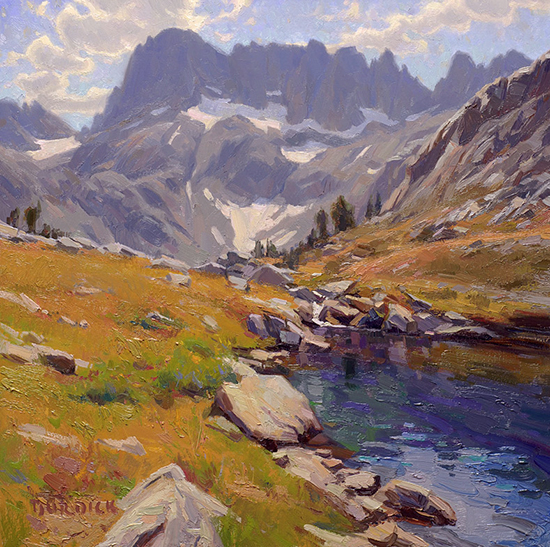 "I see painting as both a way of exploring the world and then as the vehicle of sharing those discoveries with others. I travel to find subjects to paint as much as paint so I can travel and expand my horizons. Through this unique language, one can say things that are impossible with words." - Scott Burdick

Scott Burdick and his wife, artist Susan Lyon, have traveled extensively throughout the world. They have ventured from their rural home/studios in the foothills of the Appalachian Mountains of North Carolina to spend long painting trips in India, Africa, Mexico, Peru, China and France. Taking care to avoid the more visited tourist areas, they have trekked into rural villages and camped, allowing them a more intimate experience with native cultures and customs.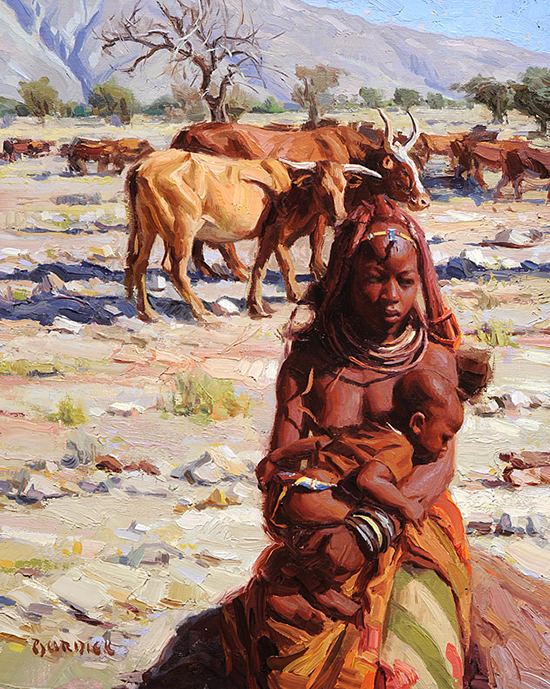 The Himba Way Oil
Scott was born in Chicago in 1967. His earliest encouragement as an artist came from his mother and father. Extensive time spent in the hospital and with casts and crutches became time to explore drawing and painting. He studied at the American Academy of Art and the Palette and Chisel Art Club, where he and Susan Lyon first met. Burdick also teaches and creates instructional videos.

We began our conversation by discussing the Internet and its role in bringing together artists from around the world -

To read the entire conversation with Scott Burdick and to see more of his beautiful paintings, please become a Member of The Artist's Road by clicking here. Already a Member? Click here to go to the the in-depth interview.

Visit Scott Burdick's website at: www.scottburdick.com.