Albert Handell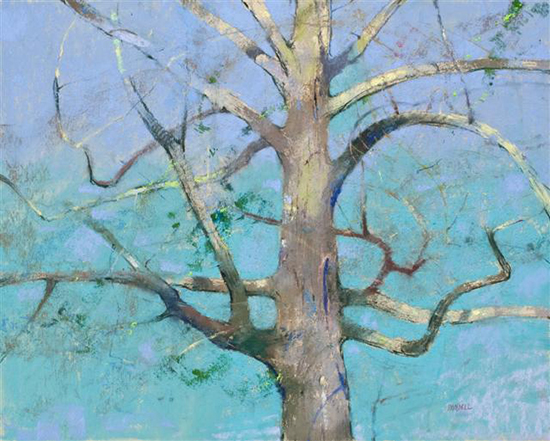 Mother Tree Pastel 16 x 20"
I didn't expect and was pleasantly surprised by Albert Handell's phone call the same evening that I had emailed him asking if he would be interested in allowing me to interview him for The Artist's Road. After returning from a painting trip to Santa Fe, John and I were interested in interviewing an artist whom we had both admired for years and whose work exemplifies the beauty of the northern New Mexico landscape.

His quick response is indicative of his love of not only painting, but teaching and our conversation was both enlightening and educational. He is a "born" artist and found the precursor to his chosen medium of pastel in chalks with which he would draw on the sidewalks of his childhood home in Brooklyn, New York. He studied at both the High School of Industrial Arts and the Art Students League in New York. His studies continued in Paris, where he lived for four years painting from the model at L'Ecoloe de la Grande Chaumiere and copying the masters at the Louvre. But it was after his return to the United States that Handell started working primarily in pastel, for which he is now most well-known. He has lived in San Miguel d'Allende, Mexico and in Woodstock, New York, discovering a love of the southwest and settling in Santa Fe 29 years ago.

Handell paints in pastel and pastel over watercolor en plein air during the months when he is able to work outdoors, and works on larger canvases in oil in his studio during the winter months. He explains that the technique of underpainting with watercolor on pastel board gives the painting a "tonal harmony." The watercolor washes are sometimes allowed to show through, sometimes blended with pastel strokes and sometimes completely hidden by thicker, more intensely applied pastel. Colors are given greater variation through a masterful variation of pressure and emphasis of each pastel stroke.

He maintains a rigorous teaching and mentoring schedule with both traditional painting workshops in various locales across the country and "paint-along mentoring" programs several times a year which allow students to paint beside him in some of his favorite locations.

Handell finds inspiration in the inner rhythms of nature—the branching patterns of trees, the movement of water and the vast diversity of colors in rocks. The mantra he followed when first pursuing his art—the three "D's, Desire, Determination and Disgust with himself if he didn't paint everyday. His words of wisdom and encouragement for the student of painting—"Don't give up. If you need help, don't be bashful to study with the artists you admire, if they are available. Give yourself assignments. Be sensitive as to who you are and what you are interested in. Enjoy being by yourself, as art is an 'alone' profession."

Here are a few examples of the rich oil and pastel work of Albert Handell.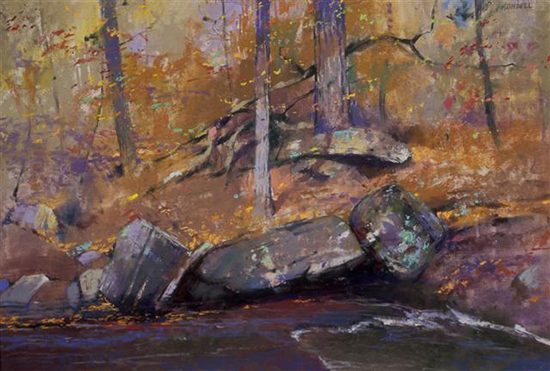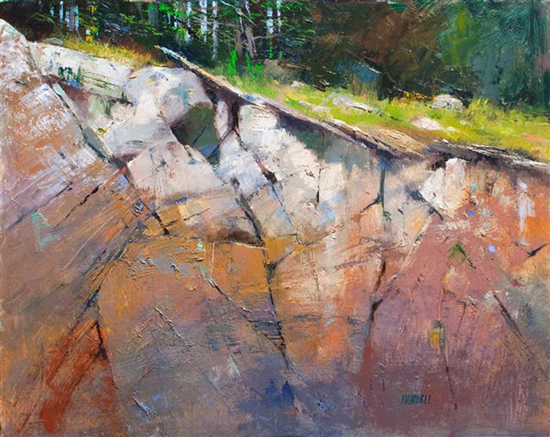 Near the Stream Bed Pastel 12 x 18" Rock Ledge Oil 16 x 20"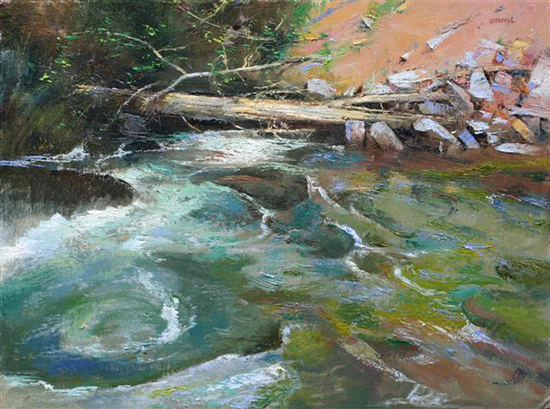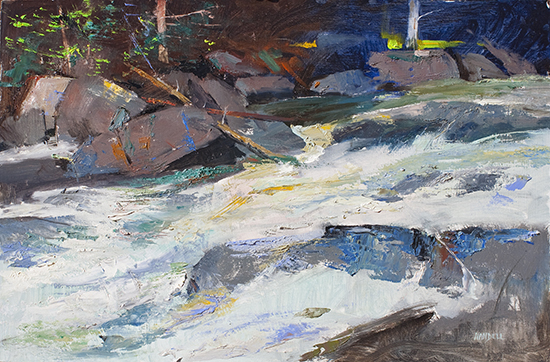 Ojo Frio Oil 18 x 24" Spring Thaw Oil 15.25 x 24"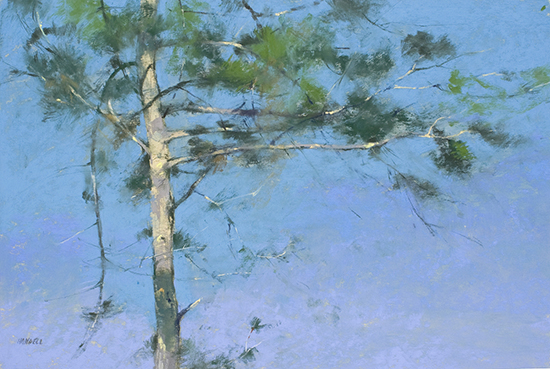 The Coastal Tree at Pemaquid Point Pastel 12 x 18"

Click here for a link to to Mr. Handell's website. www.alberthandell.com

Albert Handell's extensive painting and teaching career includes over 30 solo exhibitions of his work and over 70 prizes and awards including election into the Pastel Society of America's Hall of Fame. He has authored five books and is represented by the Ventana Fine Art Gallery in Santa Fe, NM. All images copyright Albert Handell.