Artist Profile

Mark Shasha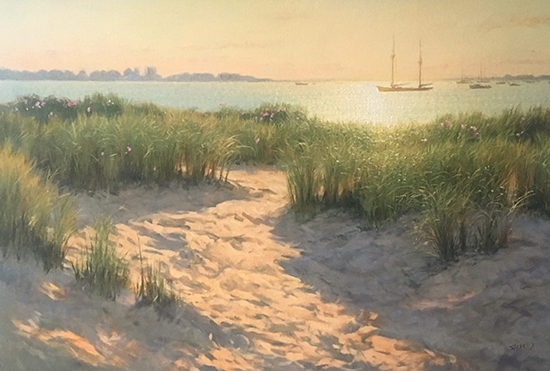 Coastal Shimmer 24 x 36" Oil

"Painting is a calling for me. It is a longing

for those moments when the poetry happens

when a sun beam caresses a snowbank,

peeks into a glade or spills diamonds across the sea."
Multi-talented artist Mark Shasha, expresses his creativity in manifold media—theater, voice, writing and teaching—all intertwined with his primary passion of oil painting. Shasha, deemed "a man of unbounded creativity" by the North Shore Magazine

, has written and illustrated award-winning children's books and frequently appears on stage as both an actor and singer. But oil painting is the vehicle that conveys his deepest connection with nature. Shasha has won multiple awards at the most prestigious plein air events and is a Signature Member of the American Society of Marine Artists and the Laguna Plein Air Painters Association. He is an elected member of the Salmagundi Club, the Guild of Boston Artists, the Copley Society, the Rockport Art Association & Museum and the North Shore Arts Association among many others. We asked him to tell us about his life, his inspirations and his art, starting with growing up in a supportive and empowering family.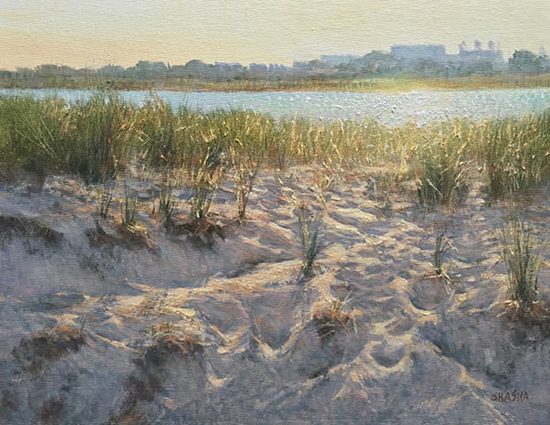 Heaven Can Wait 11 x 14" Oil
To view Mark Shasha's interview
and to see more of his work, become a member of
The Artist's Road today by clicking here.

Already a Member?
Lucky you! You can go immediately to the full article here.

Visit Mark Shasha's website here:
https://www.markshasha.com
All artwork copyright Mark Shasha