Artist Profile

Mary Garrish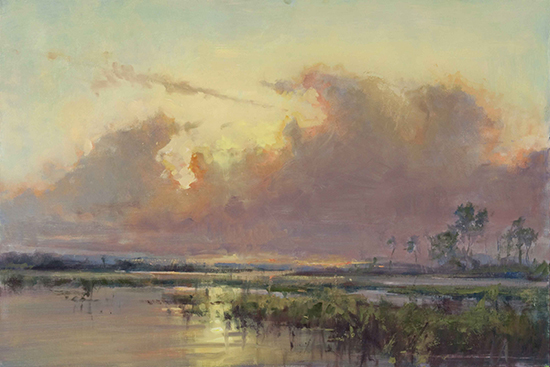 Summer Sunset 24 x 36" Oil

"I think being a surgeon gave me

a certain advantage as far as knowing

hard work and being willing

to experiment to learn."
Mary Garrish was a successful Otorhinolaryngologist (ENT) practicing as a physician and surgeon for 24 years. But in 2000, she attended a Scott Christensen workshop. The inspiration she took from that workshop motivated her to spend the next five years working to retire from medicine and to become a full-time artist. When asked about leaving a career in surgery for full time painting, Mary writes "I was pulled to art, not pushed from medicine." Since then she has garnered awards from multiple national juried exhibitions, had several one-person shows, been the artist in residence at the Everglades National Park, and taught at Plein Air South in 2017 and 2019. Garrish is a native Floridian.

To view Mary Garrish's interview
and to see more of her work, become a member of
The Artist's Road today by clicking here.

Already a Member?
Lucky you! You can go immediately to the full article here.

Visit Mary Garrish's website here:
https://www.marygarrishfineart.com

All artwork copyright Mary Garrish