Artist Profile

Mark Adrian Stopforth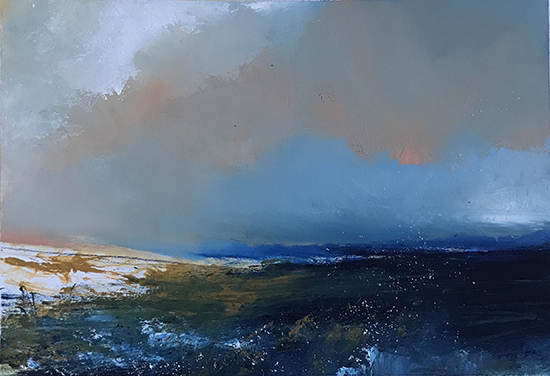 Solace 11.5 x 16" Oil, Chalk and Pencil on Paper


"Never paint for anyone other than yourself."
Mark Stopforth's evocative paintings are his impressions of the British moors, peatlands and estuaries—places with which he has intimate connections. With a nod toward the historic traditions of British landscape painters such as J. M. W. Turner, and honoring the monochromatic style of artists such as Hasegawa Tohaku, Stopforth brings the essences of his subjects into graceful refined expression.

He also puts his impressions into words, as an accomplished published poet. Stopforth was shortlisted for the Brit Writers' Award in 2012 and was the winner of the Fleeting Magazine's International Best Short Writing Award in 2010. He is currently Head of Art at a preparatory school in the Cotswolds.

He wrote to us about his earliest artistic inclinations, his training and his inspirations.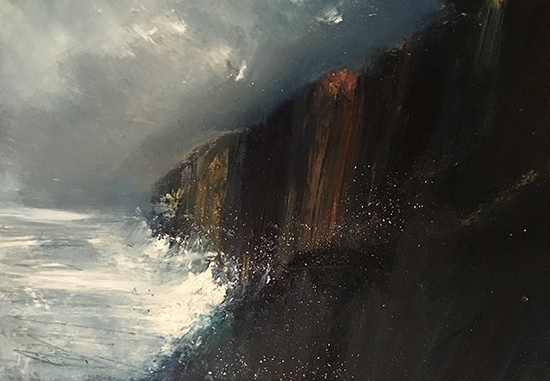 The Sea Wall 11.5 x 16.5" Oil, Chalk and Pencil on Paper

To view Mark Stopforth's interview
and to see more of his work, become a member of
The Artist's Road today by clicking here.

Already a Member?
Lucky you! You can go immediately to the full article here.

Visit Mark Adrian Stopforth's website here:
http://markstopforth.co.uk

All artwork copyright Mark Adrian Stopforth