Artist Profile

Malcolm Ludvigsen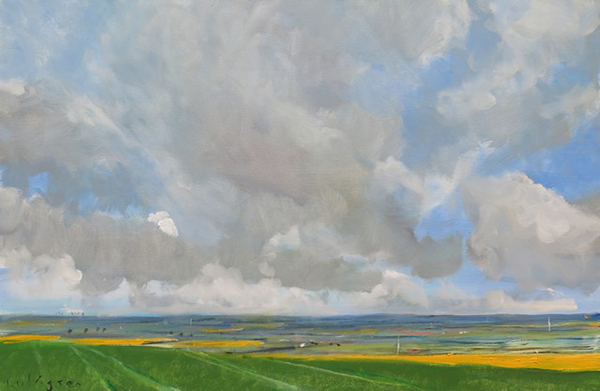 Above Londesborough Oil 24 x 36"


We found English artist Malcolm Ludvigsen on Facebook years ago, admired his work and have been following him ever since. We love his plein air paintings of the Yorkshire coast and his enthusiasm for painting itself. He is also appealing because he does not come from the art world or even an art educated background. His first career was as a mathematical physicist specializing in cosmology and general relativity, a subject about which he wrote a successful book, General Relativity: A Geometric Approach, published by Cambridge University Press. He found painting almost by accident while on a teaching sabbatical about 13 years ago and has never looked back.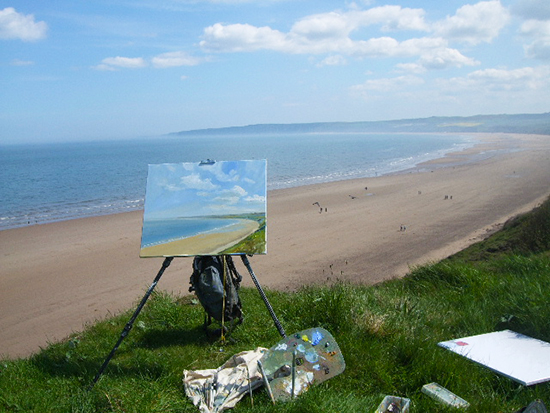 "I think the thing that first attracted me was John Ruskin's exhortation that all men, as part of their morning salutations, should go out and paint a picture of the sky. This sounded like a very nice thing to do, so I decided to give it a go, and I've not really stopped painting since".

Now a retired professor and full-time painter, Ludvigsen spends much of his time on the beaches and headlands of his Yorkshire homeland, endlessly fascinated by the sea and sky. He is an ardent believer in the benefits of painting outdoors, from life.

"I am a plein-air oil painter best known for my Yorkshire seascapes and beach scenes. I believe that working outside, directly in front of the subject, gives my work a life and vibrancy sadly lacking in much of studio work."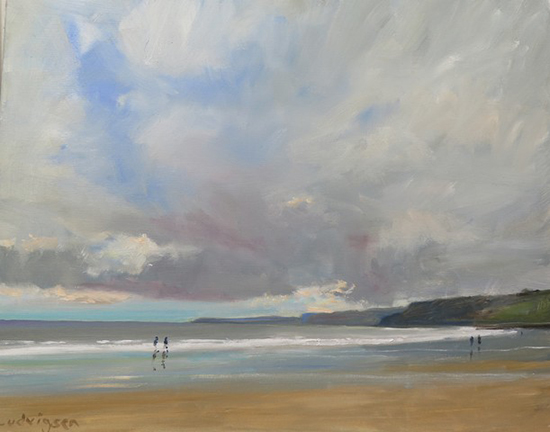 Scarborough Oil 24 x 30"

Ludvigsen has work represented by galleries in the United Kingdom, Europe and America and has had more than 14 solo exhibitions of his paintings. In 2013 he won the Oldie British Artists Award in a major competition for British artists age 60 or over that comes with a £5000 prize.
Read more about Malcolm Ludvigsen's paintings in our in-depth interview.
To read it and see more of his paintings, become a member of
The Artist's Road today by clicking here.

Already a Member?
Lucky You! You can go immediately to the Voices of Experience interview here.

To see more of Malcolm Ludvigsen's work, go to:
http://www.malcolmludvigsen.org.uk
Save
Save
Save
Save