Featured Book:

Lisette's List

by Susan Vreeland


Written with an artist's eye for color and detail, Lisette's List: A Novel
by Susan Vreeland offers the reader a delightful sensory experience through the ochre-colored hills of Provence and a peek into its artistic soul. Peppered with real-life artists and paintings amid a cast of comically-enticing country characters, this gentle but compelling story is joyful even in the face of adversity.

Following the path of an Odyssean journey, the title character, an art loving ingenue named Lisette, moves unwillingly to Provence while still pining for the artistically rich streets of her native Paris. Bequeathed with seven important paintings by Cezanne, Pissarro and Picasso, Lisette becomes the guardian of these works' fascinating stories while simultaneously receiving a hands-on education in the prideful artistic patrimony of Provence. Part wartime love story and part caper, this sweet little novel acts almost as a tableau itself, with Vreeland skillfully painting the characters into focus as they wander the cheerful sunbathed streets of Southern France. Lisette's friendship with real-life artists Marc and Bella Chagall also adds intrigue as she becomes unexpectedly entranced by the richness of her new found peasant experience.

While the author claims to be neither artist nor art historian, her usage of real historical quotes and letters from a handful of famous artists and paintings allows her self-proclaimed title, "lover of art," to shine through. Vreeland's mix of art historical fact and fiction is a style that she also successfully uses in her best-selling novel Girl In Hyacinth Blue, among others. Vreeland is certainly a New York Times best-selling author for a reason and Lisette's List is a smart and happy summer read that will be enjoyed by many.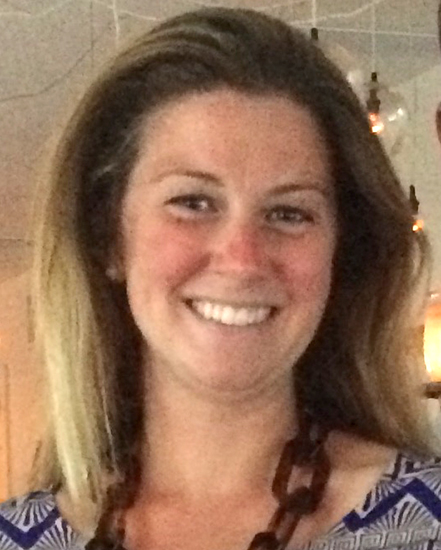 Sara Trucksess is former curatorial and registration assistant employed over the years by The Corcoran Museum of Art, The National Gallery of Art and The Nelson-Atkins Museum of Art. With a degree in Art History and French from Harvard University, she now calls Kansas City home with her husband and 3 young sons.