Featured Books:



I am Madame X by Gioia Diliberto

&

Strapless by Deborah Davis


What began as an intriguing art novel recommendation from a friend turned quickly into a two book odyssey, exploring the life and history of the famed "Madame X" and her enigmatic portraitist, John Singer Sargent. I Am Madame X: A Novel
by Gioia Diliberto and Strapless
by Deborah Davis, both written in 2003, together offer a global perspective on both the painter and the subject, each book complementing the other. Whether you are an avid art historian or a pleasure reader looking for your next novel, this literary duo will undoubtedly intrigue you.


I Am Madame X: A Novel
is a work of historical fiction, based loosely on the life of Virginie Amelie Avegno Gautreau, otherwise known as "Madame X," the infamous society matron and subject of Sargent's sexually-charged 1884 Parisian Salon entry. Hanging in New York's Metropolitan Museum of Art since 1915, Madame Gautreau's mysterious identity as the painting's subject was only recently brought to light. As a journalist and biographer, Diliberto originally set out to write the true story of Mme. Gautreau, but citing a lack of historical information, veered into the realm of fiction instead. This account of "Madame X" is a page turner. Including many dramatic domestic plot twists (some more historically accurate than others), Gautreau's American family watches as plantations on the edges of New Orleans burn during the Civil War and spin envious accounts of their new life in Parisian society after their flight from the American South. Madame Gautreau is played as a victim in this novel, depicted as lonely and driven by an overbearing yet absentee mother toward making the kinds of poor life choices that presumably shape her into "the kind of woman" who poses strapless for an official portrait. Sargent himself receives little attention in this novel, aside from his embarrassment at the debacle surrounding his portrait's critical reception at the Salon and his subsequent disappearance to England, severing any future relationship with the Avegno/Gautreau family. This novel also hinges on the existence of Gautreau's Aunt Julie, described as an up-and-coming American Impressionist in Paris and her niece's main link to Sargent and his studio.


Strapless, by writer and film director Deborah Davis, is painstakingly researched and picks up historical details of the Gautreau/Avegno family where Diliberto left off. Tante Julie, in fact, did not live past her formative years in Louisiana, and Madame Gautreau, who was best known to her family as Amelie, is portrayed as a woman clearly in charge of her own decisions, meeting Sargent through her own connections. This book focuses on the history of what was happening tangentially in society during Amelie's "it girl" heyday of 1870's and 80's Paris. Davis digs up society gossip columns of the era, detailing Amelie's outfits and Parisians' reactions to them, setting the mood of the moment prior to the 1884 salon scandal. She even explains the parallel relationship between the exhibition of Amelie's portrait at the Salon and the scandalous display of Manet's famous Olympia at the 1865 Salon, almost 20 years earlier. Davis delves into the history of Realism, Impressionism, silhouettes, portraiture, miniatures and photography – the popular and influential movements in art during this time – and their historical relevance to Sargent and Madame Gautreau. Supported by beautiful full color plates of his works, Sargent himself earns much more attention in this book than the first, portrayed as a shy but business-savvy artist who painted the portrait of any Parisian who wanted to prove that they had "arrived" socially. Davis describes the versatile style of John Singer Sargent as a unique mix of his conservative Old Master background, coupled with the influence he inevitably felt all around him from the Impressionist movement of the moment.

I vacillate over which book to recommend reading first if embarking on this set of Madame X literature. The books are certainly complementary to each other, one offering the details of history relevant to the societal time period while the other fleshes out the same characters in a dramatic, albeit entirely fictional way. Both shine a light on historical customs of the art world during this time period, and regardless of whether you choose to read one or both, you will not regret the fascinating education on Sargent and his mysterious Madame X that will ensue.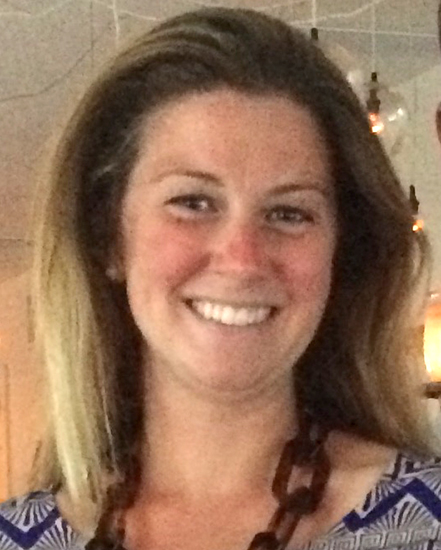 Sara Trucksess is former curatorial and registration assistant employed over the years by The Corcoran Museum of Art, The National Gallery of Art and The Nelson-Atkins Museum of Art. With a degree in Art History and French from Harvard University, she now calls Kansas City home with her husband and 4 young sons.