Featured Book:

Lovers at the Chameleon Club,

Paris 1932: A Novel

by Francine Prose


Lovers at the Chameleon Club, Paris 1932: A Novel
by Francine Prose, is part historical fiction, part satire, and part fantasy tour through the poetic streets of pre-World War II Paris. A visit by the author to the National Gallery of Art's exhibition of Brassai: The Eye of Paris nearly 15 years ago (coincidentally the very first show that I helped wrap up while working at NGA), inspired her to dig deeper into the true story revealed by the wall label of Georges Brassai's photograph, "Lesbian Couple at Le Monacle, 1932" (an image worth googling for context as you read this novel). The ensuing dramatization that springs from Prose's imagination alternates between historical detail so believable that you will forget you are reading fiction and a fantastical rendering so outrageous that it can't possibly be true. Yet knowing the character of the city of Paris between World Wars I and II, perhaps it could be. Filled with high-society romantic liaisons, a sexually-charged nightclub counter culture, wartime Nazi intrigue and insomniac artists of all nationalities living and loving amid the city's famous boulevards, this novel brings to life a colorful cast of characters inspired by a real-life work of art.

Revolving entirely around a fictional photograph similar to Brassai's called "Lovers at the Chameleon Club, Paris, 1932," the story is told from the point of view of multiple characters all affected in some way by both the traitorous female subject of the photograph and by the invented photographer (Brassai's fictional stand-in), Gabor Tsenyi. Most key characters have real-life, well-researched counterparts whose lives are followed with historical accuracy. Fictional Lionel Maine assumes the role of American writer (and good friend to Brassai), Henry Miller, and Lou Villars becomes real-life nazi spy Violette Morris (subject of Brassai's original photo). Picasso and Hitler also make starring appearances in the story, riding the waves of confident prose as if they had actually been there. I chose to listen to this book rather than read it, and the various voices that come to life in the recorded production are absolutely worth hearing. If you read the print copy instead, try to imagine each character in the context of their respective, and often hilarious, French, German, Hungarian and Jersey accents.

At times sad, racy and frequently funny, this novel leaves no emotion unturned. It is able to keenly satirize French society in the 1930s while still inflating its characters with the innate artistic and poetic spirit native to the denizens of Paris. Be they a photographer, a nightclub dancer or a race-car driver, each character pushes the boundaries of their art and shows the lengths that an artist will go to in order to perfect and succeed at their craft. In the end, while the story comes back to Prose's singular fictional photograph, the reader is left to wonder what other great tales might lurk behind the silver gelatin surfaces of art history's most famous photographs once the subjects have been immortalized by the camera.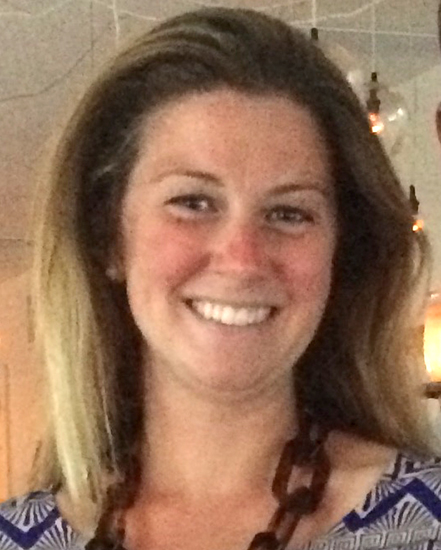 Sara Trucksess is former curatorial and registration assistant employed over the years by The Corcoran Museum of Art, The National Gallery of Art and The Nelson-Atkins Museum of Art. With a degree in Art History and French from Harvard University, she now calls Kansas City home with her husband and 3 young sons.