Laura Robb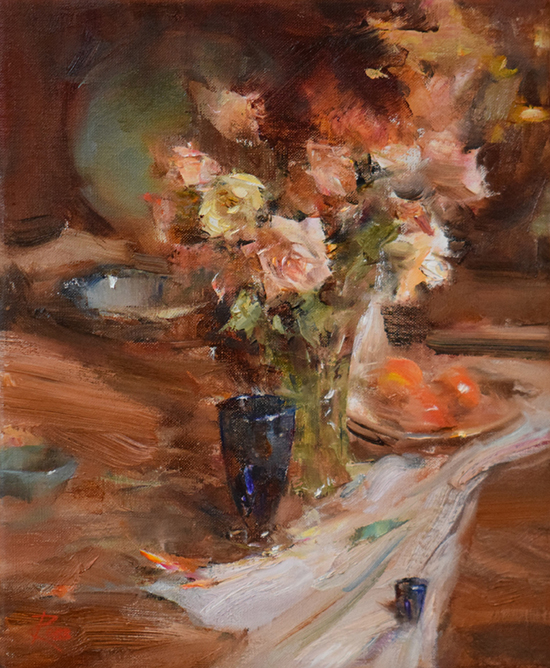 Table with Roses 12 x 9" Oil


"Being able to see as an artist and relate visual information accurately is the key
to learning to teach yourself. The business of art is just the business—
not a statement of your value as an artist or as a person.
Whatever your aspirations are,
if you can keep your focus on doing the best work you can do,
that is where the long term rewards are to be found."

The paintings of Laura Robb have a quality that artists covet - expressive strokes and color saturation that place them in a space between being abstract gestures of color and shape and representational studies of beautiful objects and flowers. The paintings guide our eyes with value and color pathways, leading us to their centers of focus. Robb is a master of color, combining intense notes in areas of interest with quieter tones to create calmer moments.

She wrote to us about her background, her family and her early studies:

Growing up there were always various art and craft projects going on around our house. Fortunately my parents always seemed to value creativity and didn't discourage us from making messes. I don't know when exactly I first got the notion to be an artist but I still have a junior high school transcript where I listed "artist" as a chosen profession.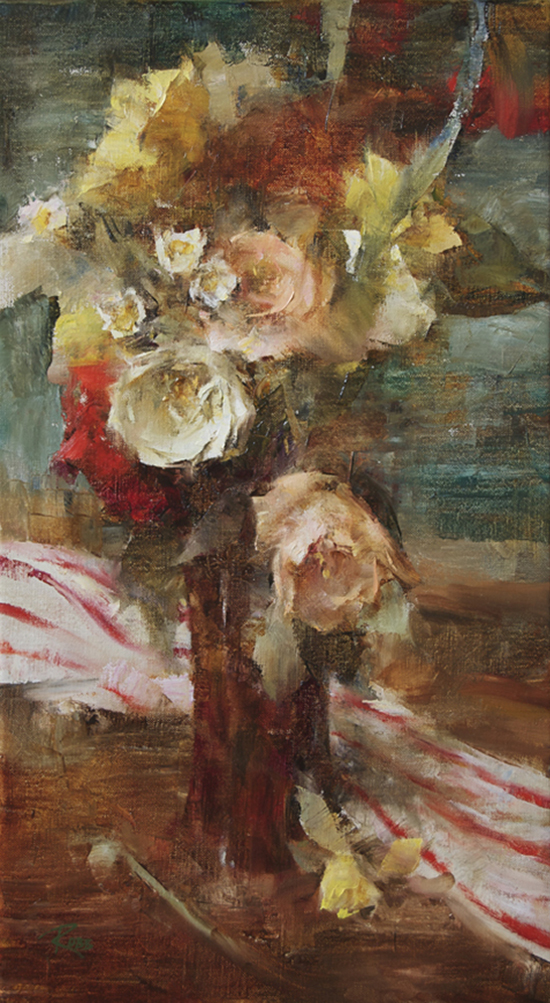 Bouquet with Roses 18 x 10" Oil
Learn more about Laura Robb's paintings in our in-depth interview.
To read it and to see more of her paintings,
become a Member of The Artist's Road by clicking here.
Already a Member?
Click here to go to the in-depth interview.
All artwork copyright Laura Robb.