Artist Profile

Kris Parins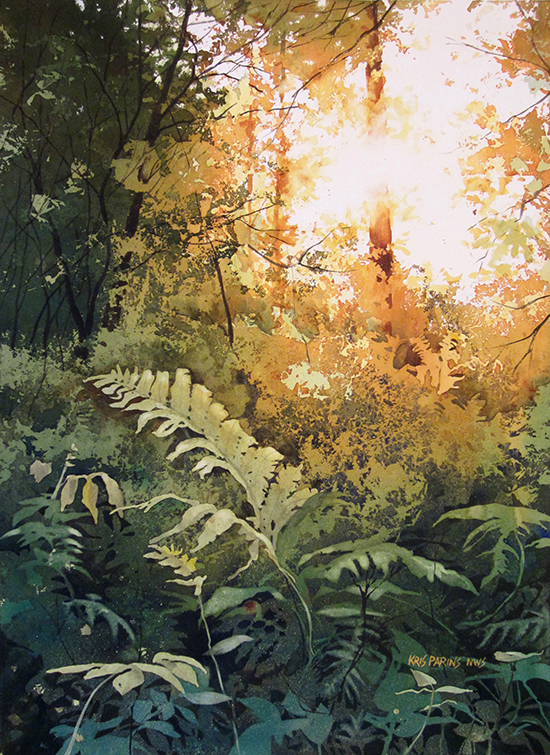 Salute to the Sun 29 x 21" Watercolor

Kris Parins brings to her watercolor paintings bold colors and a strong sense of design. She credits her early college study in textile design and her career as a graphic artist in influencing her watercolor paintings today. Parins is a signature member of the American Watercolor Society, the National Watercolor Society and the Transparent Watercolor Society of America. She was invited to participate in the first World Watercolor Exposition Thailand hosted by the Office of Contemporary Art and Culture in Bangkok and the first International Watercolor Exhibition Canada held in Vancouver. She has received many awards and has been published in multiple arts publications. Parins maintains studios in northern Wisconsin and Sarasota, Florida.

We asked Parins the question we had previously asked ten top watercolor artists in our article, Why watercolor?.
What is it about watercolor that has made it your medium of choice?

The inexact nature of watercolor is what keeps my attention and fascination with the medium. I can do all the planning in the world, and there will still be something unexpected in the swirling, flowing mixture of the pigments on the paper. It might be something wonderful, or it might be an effect that requires my immediate intervention, but it is never boring! My natural tendency is to be careful and controlling, so this element of unpredictability helps me to loosen up and be more reactive.

The transparency and vibrancy of watercolor provide a distinctive look that I can't resist. It speaks to me on a visceral level—I'm drawn to a watercolor from across the room. Magnetic attraction.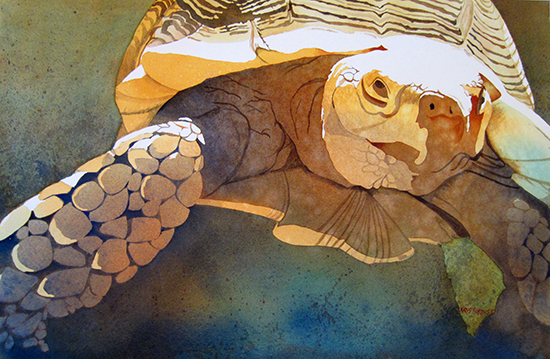 Making Tracks 21 x 29"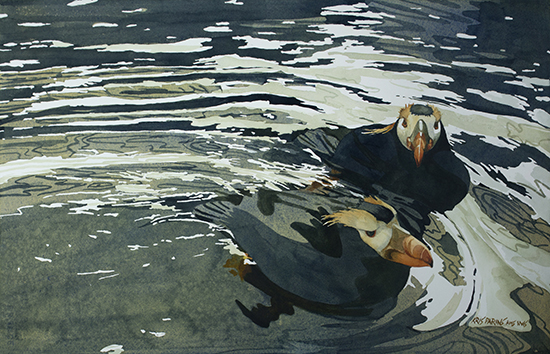 Tufted Puffins II 14 x 21"
Read more about Kris Parin's paintings in our in-depth interview.
To read it and see more of her paintings, become a member of
The Artist's Road today by clicking here.

Already a Member?
Lucky You! You can go immediately to the Voices of Experience interview here.
To see more of Kris Parin's work, go to:
http://www.krisparins.com

All artwork © Kris Parins

Save
Save