Kim Casebeer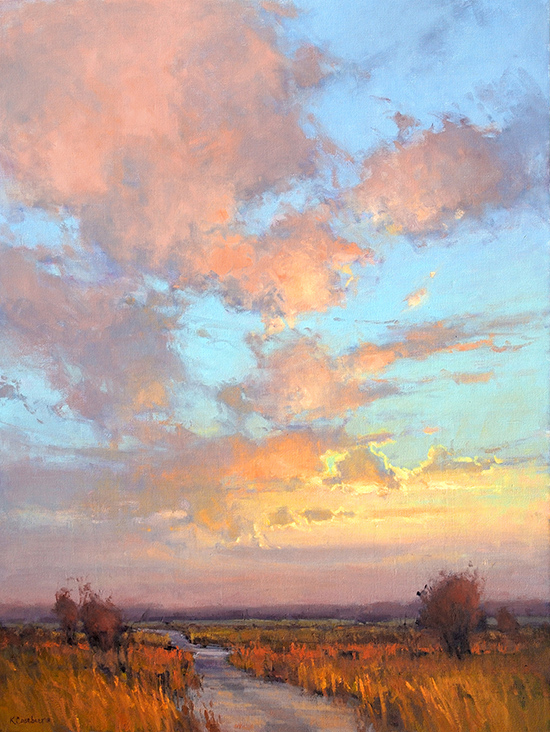 Dusk on Skyline Road oil 40 x 30"
Although Kim Casebeer paints throughout the western United States, the landscape that is closest to her heart is that of the Flint Hills of Kansas, her home state. She says, "It is a simple landscape. It's not grandiose. You have to spend some time and let it speak to you." Her roots are in this wide-open land, being from a fourth-generation farm family. This "simple" landscape frames the drama of the big-sky and Kim's pastels and oils capture these skies and their reflected light and colors in the earth below. She continues, "I think the simplicity of the Kansas landscape has helped me find the essence of other places."

Kim is a Signature Member of the Oil Painters of America and the Pastel Society as well as a Master Signature member of the American Women Artists organization. Her work has been featured in American Artist, American Art Collector, The Pastel Journal and Southwest Art magazines.

We enjoyed visiting with Kim and learning more about her background, art education and inspirations. To read the entire interview with Kim Casebeer and to see more of her beautiful, color and light-filled paintings, please become a Member of The Artist's Road by
clicking here.
Already a Member? Click here to go to the the in-depth interview.
Visit Kim Casebeer's website at: www.kimcasebeer.com


All artwork copyright Kim Casebeer