Jim Wodark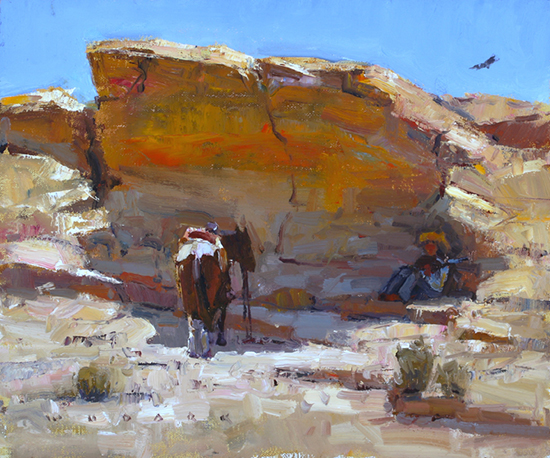 High Noon 10 x 12" Oil on Linen

"I have been blessed with a passion to create."


Jim Wodark has expressed his creativity in many different forms over the years culminating in his passion for painting the landscape in oil. In the past he explored both watercolor and acrylic, and spent many years working as a cartoonist before making the commitment to being a full-time artist. Since making that commitment he has won multiple awards in both plein air competitions and juried exhibitions.

Wodark grew up in a family in tune with and supportive of the arts. He gives credit to his mother for her encouragement of his work growing up. She had received her college degree in fine arts. Although Wodark continued taking art classes through college, he opted to pursue marketing as his degree. His creativity couldn't be contained, though, and showed up in the cartooning and design work he did for fifteen years. He wrote to us about how that informed his current work, his inspirations and about living and painting in California.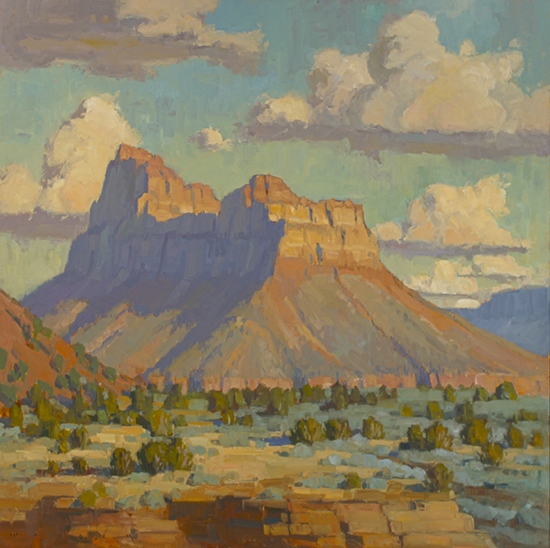 Zion Clouds 40 x 40" Oil on Linen
Learn more about Jim Wodark's paintings in our in-depth interview.
To read it and to see more of his paintings,
become a Member of The Artist's Road by clicking here.
Already a Member?
Click here to go to the in-depth interview.
All artwork copyright Jim Wodark.