Jerry Smith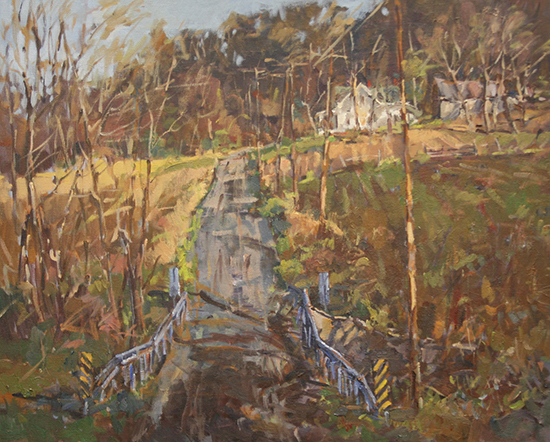 Single Lane Only 24 x 30" Oil
"Paint what's in your heart.

Trust your instincts.

Paint boldly, like you know what you're doing,

even when you don't."
Indiana artist, Jerry Smith, knew from a young age that art was important to him, but it wasn't until later in his life that he was able to begin to explore painting in depth, first as a hobby, then as a full-time career. Learning by taking workshops and by studying on his own, Smith honed his skills in watercolor, oil and acrylic. He is now recognized as a signature member in many professional organizations including the American Watercolor Society, the American Society of Marine Artists, the American Impressionist Society, the National Watercolor Society, the Transparent Watercolor Society of America, the International Society of Acrylic Painters and the National Oil and Acrylic Painters Society. He is the author of several books, How to Paint Expressive Landscapes in Acrylic, published by International Artist, a retrospective of his work entitled Common Ground, and a book of plein air paintings entitled Gems of Montgomery County.

I know the common advice is to concentrate on one medium if you expect to be successful, but I've never been able to do that. I started with oils and quickly evolved to watercolor for convenience—I was painting on the kitchen table with two young kids running around—and production. I used watercolor almost exclusively for over 20 years, but I always missed the richness of oil paint and the ability to work with thick paint and move it around a canvas. I went back into oil painting about fifteen years ago with a rekindled interest in painting on-site.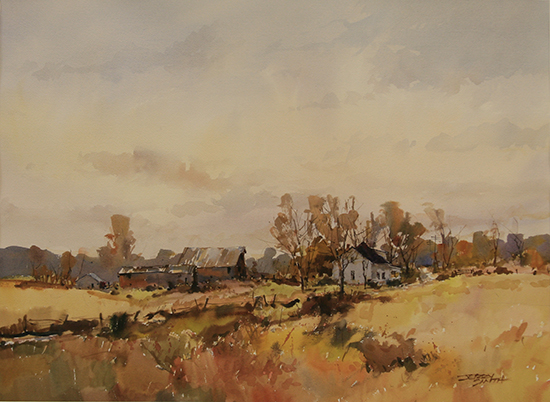 Amber Overture 21 x 29" Watercolor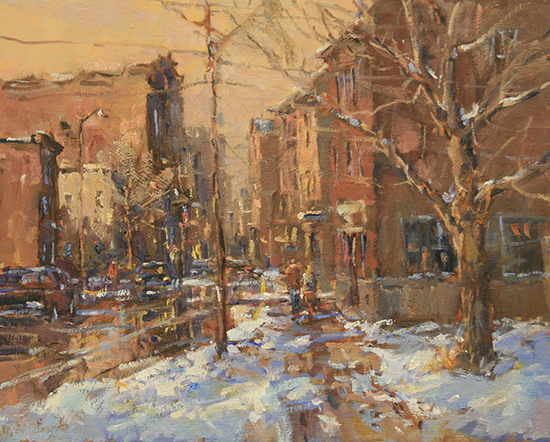 Green Street January 16 x 20" Oil
Learn more about Jerry Smith's paintings in our in-depth interview.
To read it and to see more of his paintings,
become a Member of The Artist's Road by clicking here.

Already a Member?
Click here to go to the in-depth interview, Voices of Experience.
All artwork copyright Jerry Smith