Featured Book:

Georgia

by Dawn Tripp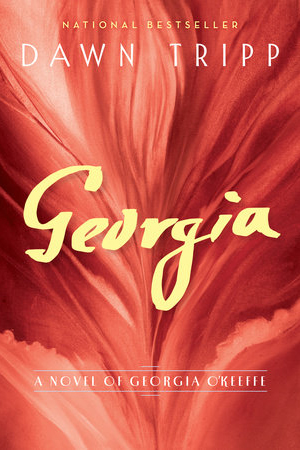 Georgia
by Dawn Tripp is a pensive and empowering novel distilling the essence of Georgia O'Keeffe into a beautiful story filled with meaning and respect. Whether or not O'Keeffe herself would have approved of this rendering is up for debate, and frankly, highly unlikely. Yet while you are immersed in this novel, it doesn't seem to matter. Tripp creates a language of greatness, value and power that is impossible to step away from until the very last page.

Focusing largely on Georgia O'Keeffe's romantic and professional relationship with the father of modern American photography, Alfred Steiglitz, this exquisite novel attempts to simultaneously establish O'Keeffe as both Steiglitz's lover and a woman and artist of her own creation. Tripp's emotional dialogue makes you feel like you are living inside Georgia's skin, treading with such clarity and boldness that this fictional novel feels like truth. Tripp's imagined Georgia prickles at the genderization of her artwork, seeking to appease her critics by painting only nameable non-abstract forms that could not be misinterpreted and over-feminized. The couple's sexual magnetism is a constant theme. Yet while Georgia loves and makes her life with the Steiglitz of this novel, she concurrently bucks his influence and wonders what detours her art would have taken without his presence. This is the story of a mentor and his protegee, a dynamic that Georgia may not have agreed with in the final retelling of her tale. But while the novel explores the inextricable twists that held O'Keeffe and Steiglitz together, Tripp focuses equal verbiage on the difficulties that tore their relationship apart. In the end, in fiction as in real-life, O'Keeffe cared enough to commit to keeping Steiglitz's legacy alive after his death. However, like everything else in her life, it was on her own terms.

Despite the fact that this is a work of fiction, Tripp's research for the novel is well done, citing the greatest scholars and sources in the world on Stieglitz and O'Keeffe as her primary research materials. My personal art historical mentor, Sarah Greenough, Head Curator of the Department of Photographs at the National Gallery of Art in Washington, DC, was one of these amazing sources. As a curatorial assistant under her tutelage at the NGA in the early 2000s at the exact moment of our publishing of the world's most comprehensive catalogue of Steiglitz's work, I first learned of the real-life complicated relationship that existed between O'Keeffe and Steiglitz's art. As the benefactor of 1600 Steiglitz works donated by O'Keeffe, called the "Key Set," Steiglitz ruled our world at the National Gallery. My daily routine included drafting multiple letters to Juan Hamilton (Georgia's late-life lover and guardian) requesting permissions for reproductions of these images. They would rarely be granted, especially if they were nude photographs of O'Keeffe herself that were intended for use in publications referencing her own art (because - as the Georgia of this novel skillfully maintains - Steiglitz's photographs of her nude body had no bearing on her own creative work). Long after her death, I personally witnessed the control that O'Keeffe exhibited over both her own image as an artist and over Steiglitz's art. But Tripp's novel helps provide greater humanity to the reasoning behind this process and a greater understanding of wanting to market one's work as one chooses.

The nearly 40 years that lapsed between the death of Alfred Steiglitz and that of Georgia O'Keeffe are neatly glossed over in this novel in the matter of just a few pages. This seems like an interesting and unfortunate choice for a novel whose main goal seems to be the construction and maintenance of a Georgia O'Keeffe free from the influences of Alfred Steiglitz. However, despite this potential oversight, the lessons of this novel are beautifully wrought and worth every turn of the page. Rife with questions of gender and artistic self-worth, the reader is left to wonder what twists of their own fate have been inextricably tied to the destinies of others and whether those moments can truly be accepted as part of their own self.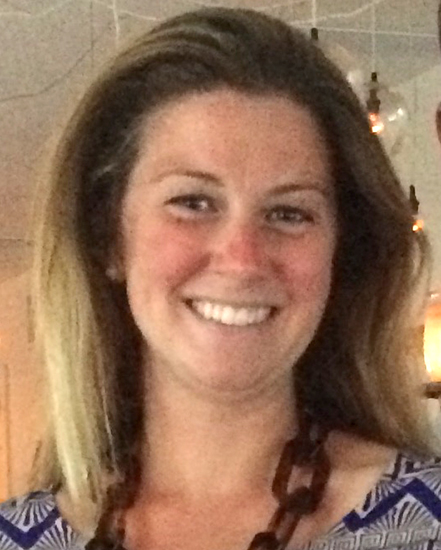 Sara Trucksess is former curatorial and registration assistant employed over the years by The Corcoran Museum of Art, The National Gallery of Art and The Nelson-Atkins Museum of Art. With a degree in Art History and French from Harvard University, she now calls Kansas City home with her husband and 3 young sons.
blog comments powered by Disqus