Annie Helmericks-Louder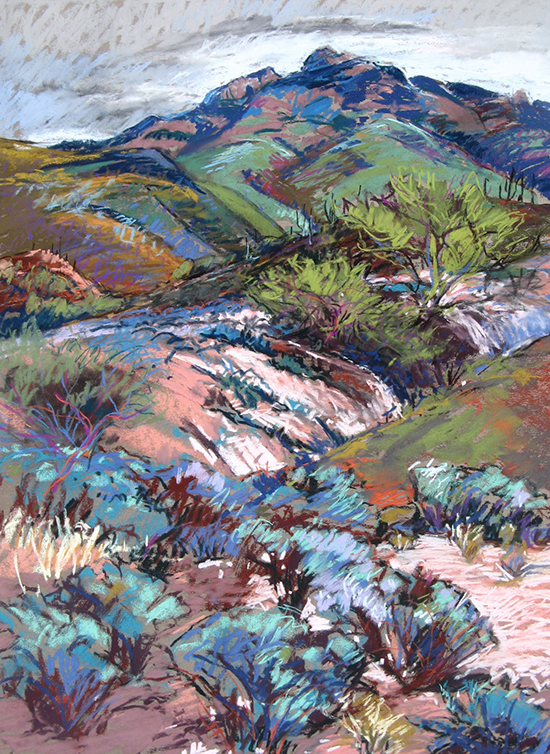 Rincon Mt. Foothills 8-1-10
Plein Air Pastel on Sanded Paper, 24 x 18"
A

nnie Helmericks-Louder is both artist and teacher. Her words of encouragement and advice to beginning artists ring true for all artists: "Stop listening to your inner conversation. It doesn't mean as much as you think it does and will change in ways you do not expect. What is most important is not if you think a piece is good or not good or even how it relates to others. Just make work - LOTS of work. This making is what is the most important part of your development. Also look at the work of other artists for inspiration."

It is clear in viewing her prolific portfolio of work in diverse media that she has followed this path. Annie works in charcoal, watercolor, pastel, acrylic, oil and textiles - with her inspiration coming from color and nature and her works reflecting a deep love of both.
She learned to paint by working in watercolor plein air. She says, "This was mostly an extension of my love of being outside and making things. Plein air was a wonderful way to be outside. I considered my artwork to be like an interactive conversation: I look and respond and then look again - there is always more to see!" She completed her BFA in Painting in her late thirties, returning to college again ten years later to complete her MFA in Painting and Fibers, allowing her to teach at the University level.

Her focus in summer months is on her plein air work, a great deal of which is painted in her native Arizona - "All of my outside experiences are essential to my work," she says. Winter is conducive to translating the outdoor work into her larger studio pieces and in working on her large textiles, while teaching in her current home state of Missouri. She says, "At this particular time when I work in plein air, I am in love with the immediacy and gesture of pastels." In pastel, she works primarily on sanded Wallis boards and paper, sometimes combining watercolor with pastel. She says, "I uses watercolor sometimes to change or cover larger passages that I want to be 'smoother' than direct mark-making. When I do use watercolor, I most often work vertically and let the drips and runs be visible parts of the work. I rarely blend pastels but instead enjoy letting the raw mark-making of this particular medium be as expressive as possible." (See examples below and at her website: www.helmericks.com). Her wish is to communicate an appreciation of the world around us through her artwork.

A partial (always changing and expanding) list of some favorite artists includes: Fairfield Porter, James G. Davis, Richard Diebenkorn, Paula Rego, Pierre Bonnard, Edouard Vuillard, Arthur Dove, John Louder, Degas, Gabrielle Munter.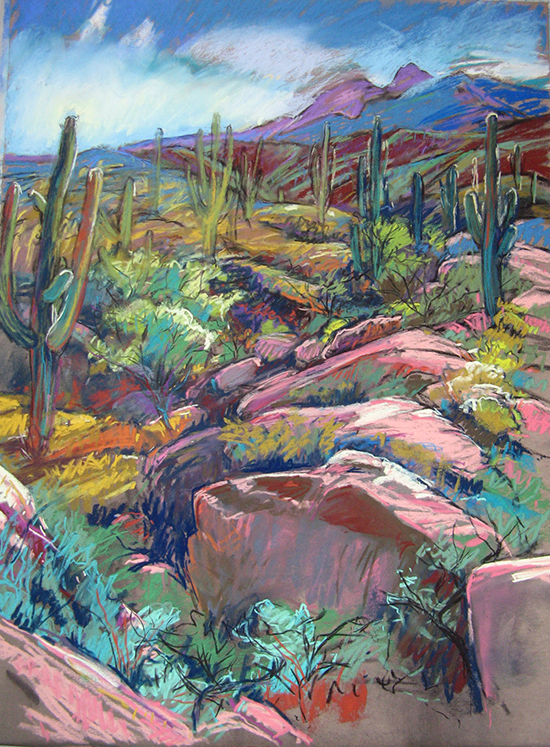 Rincon Mt. Foothills 7-15-10
Plein Air Pastel on Sanded Paper, 24 x 18"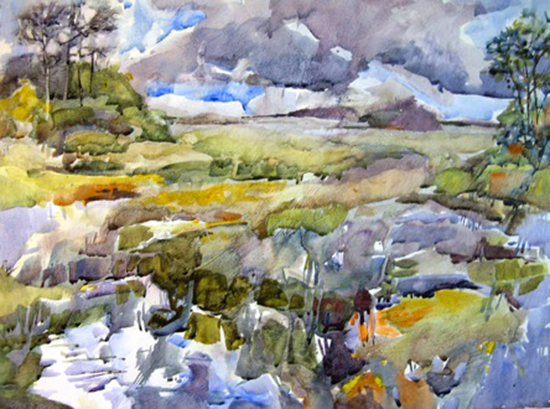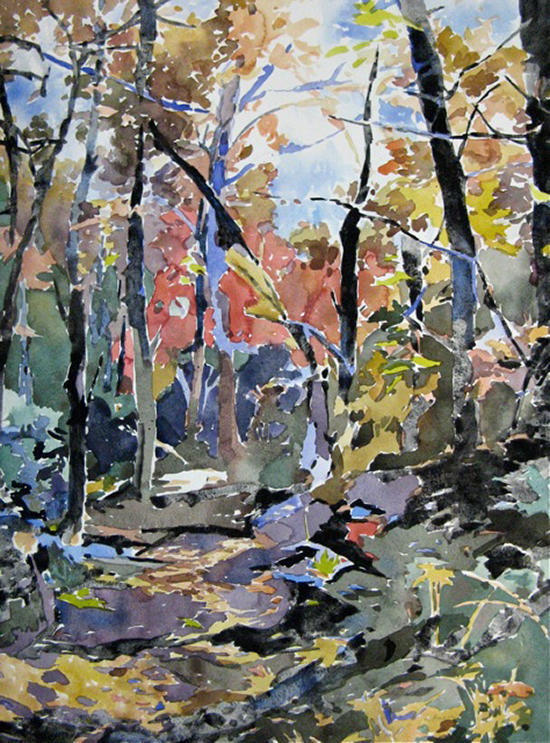 Everglades Forest
Plein Air Watercolor, 22 x 30" Plein Air Watercolor, 22 x 30"
Here are two examples of Annie's magnificent quilted art textiles.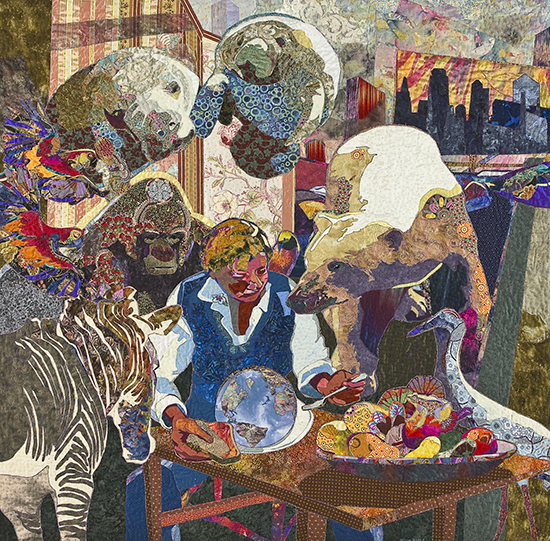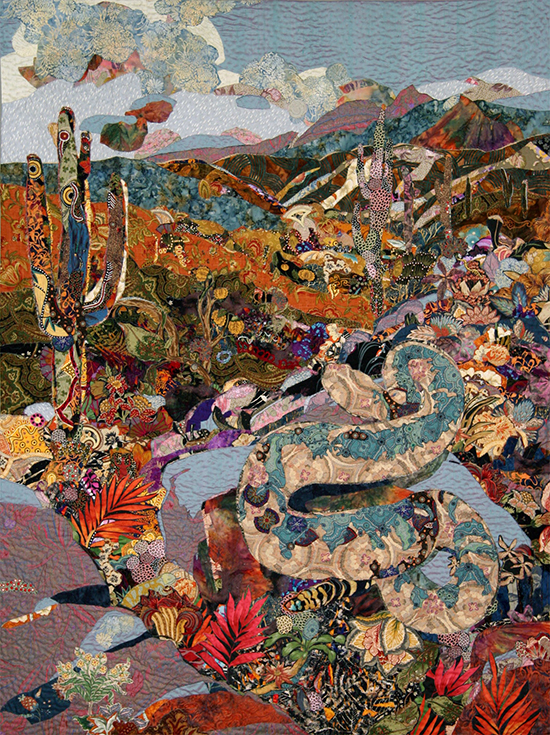 No Room at the Table
Outlaw: Rattlesnake
Quilted Art Textile, 80 x 120 x 1"
Quilted Art Textile, 87 x 67 x 2"
Annie's visual story-telling is particularly seen in her quilted art textiles.
She credits this as being a legacy from her writer-rich family. Her mother, Constance Helmericks chronicled her adventures in Alaska and above the Arctic Circle in some of her most famous books. Sister Jean Aspen is also a writer, author of Arctic Daughter and Arctic Son.
All artwork copyright Annie Louder-Helmericks.