Artist Profile
Jane Hunt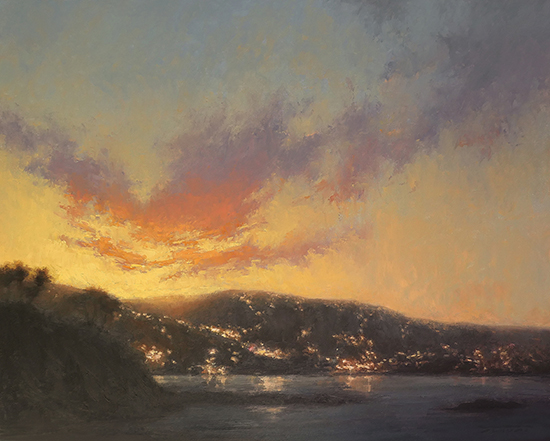 New Beginnings 18 x 24" Oil
"Moving cross-Atlantic three times in my early years,

I spent much of my life with an underlying sense of homesickness.

This yearning propelled me to create a sense of 'home'

within my landscapes.

My greatest hope is that my work gives its viewers

this same sense of comfort and connectedness;

a gentle place to rest."
The challenges that artist Jane Hunt has faced throughout her life have informed her work and pushed her to create within her paintings "a gentle place to rest." Painting, for her, is therapeutic—focused time to work in the flow of creativity—to create a place of peace and to help her through the anxieties of relocating from England to the United States several times while growing up and of now raising a medically fragile child. Hunt's work has been featured in multiple national publications, winning over two hundred awards in exhibition. We asked her to tell us a little more about the transitions of her life from England to Colorado and from illustration to landscape painting.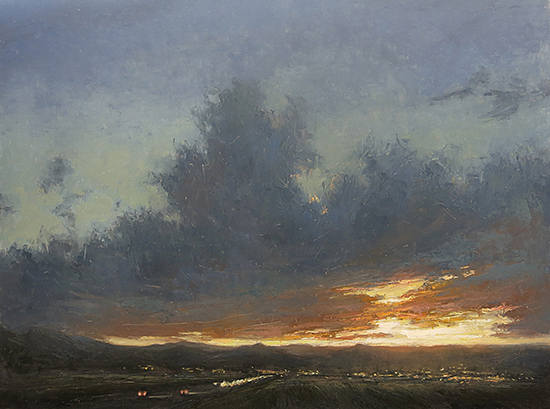 Headed Home 18 x 24" Oil

To view Jane Hunt's interview
and to see more of her work, become a Member
of the Artist's Road today by
Already a Member?
You can go immediately to the full article here.
Visit Jane Hunt's website at:
All artwork copyright Jane Hunt