Artist Profile

Herman Pekel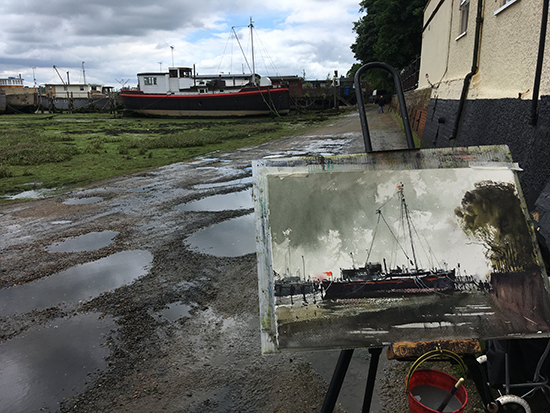 Multiple winner of the prestigious Camberwell Rotary Watercolour prize and the Camberwell Rotary Travel Scholarship, Herman Pekel creates powerful paintings of the Australian landscape, urban vistas and moody interiors. He works in oil and gouache as well as watercolor, often painting the same subject in multiple mediums. "Fearless" has been a word to describe his strong compositions and dynamic brush strokes.

Pekel credits his father as his main enthusiast growing up. He had the opportunity to paint with Roger Webber, Ernest Buckmaster and Lance McNeill. He furthered his eduction in fine arts at RMIT (formerly known as Royal Melbourne Institute of Technology and Melbourne Technical College) studying under Dale Hickey and Jeff Makin.
Pekel sent us a step-by-step demonstration of the watercolor plein air painting above that he had recently completed.


See Herman Pekel's step-by-step plein air watercolor demonstration.
To view it and read more about him, become a member of
The Artist's Road today by clicking here.

Already a Member?
Lucky You! You can go immediately to the full article here.
Visit Herman Pekel's website at:
http://hermanpekelart.com
All Artwork Copyright Herman Pekel