Artist Profile
Derek Penix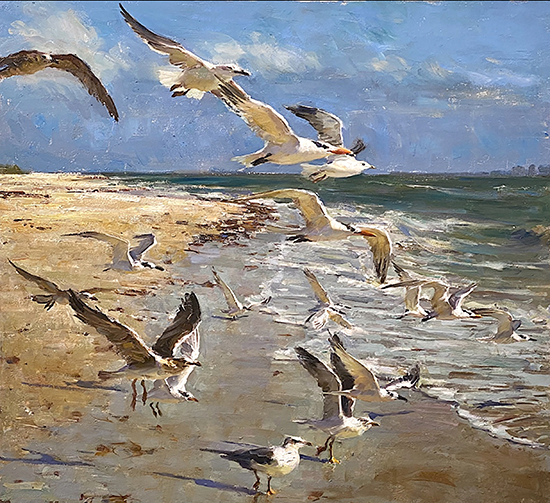 Sanibel Seagulls 33 x 36" Oil

The fresh, energetic works of Derek Penix invite us in to explore them—and the more we explore, the more we discover as our eyes travel from corner to corner. The patterns and colors often defy the tradition of a central focal point and instead guide us to spend time discovering treasures across the canvas. Penix has won awards in almost 100 national competitions in the last twelve years. He teaches art workshops around the country and currently lives in Laguna Beach, California. We asked Penix to write us about his inspiration, his ability to combine technical skill with suggestive gestural image-making, and his direction into the abstract. He started by telling us about growing up in Tulsa, Oklahoma..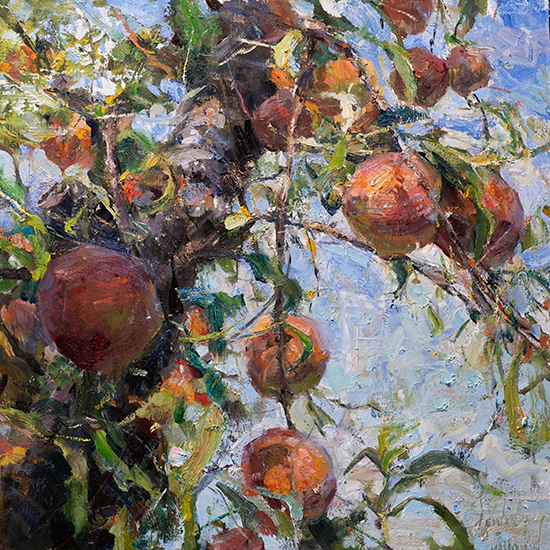 Peach Orchard 20 x 20" Oil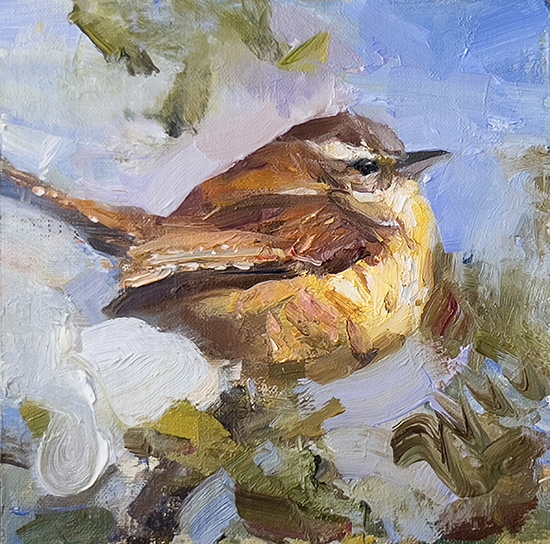 To view Derek Penix's interview
and to see more of his work, become a Member
of the Artist's Road today by
clicking here.
Already a Member?
You can go immediately to the full article here.
View Derek Penix's website at:
Derek Penix
All artwork copyright Derek Penix