Artist Profile

Dan Beck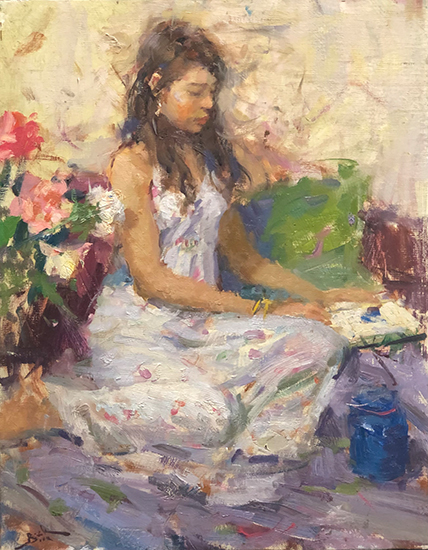 Book of Poems 18 x 14" Oil


"Painting is a balancing act between opposite ideas -


direct observation and instinct, control and spontaneity,
even between the literal and the symbolic.
It seems to me that although a painter is deeply involved
with his own private investigation,
his real aim is to communicate something
to the viewer that resonates on a uniquely personal level."


Keeping a sketchbook in hand has been the unifying theme throughout Dan Beck's life. A sketchbook was with him throughout his travels cross-country after high school, through his various jobs before joining the army and throughout his four years in the infantry, two of which were in Germany. Ultimately, understanding the importance of the sketchbook, Beck made the decision to devote himself to his art full-time. Since then he has exhibited nationally, winning top awards and becoming a master signature member of the American Impressionist Society and a signature member of the Oil Painters of America. Beck's landscape, figurative and still life work has been featured in multiple national publications.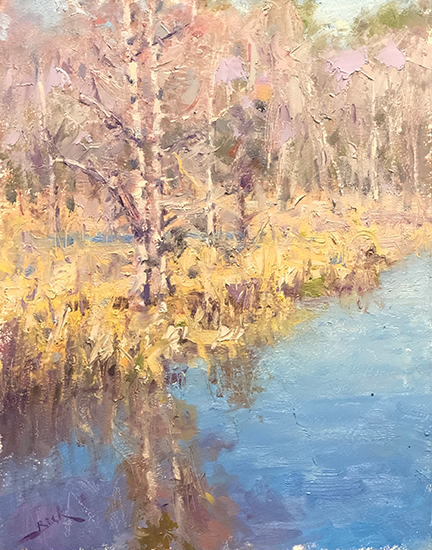 Winter Creek 14 x 11" Oil

We asked Dan Beck to lead us through his artistic journey.




To view Dan Beck's interview
and to see more of his work, become a Member
of the Artist's Road today by
clicking here.
Already a Member?
You can go immediately to the full article here.
View Dan Beck's website at:
Dan Beck Fine Art
All artwork copyright Dan Beck