Artist Profile

Angus McEwan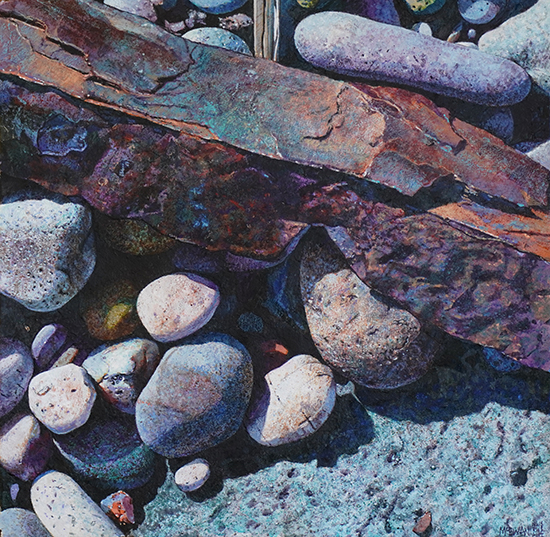 On Wormit Beach 16 x 16.5" Watercolor

Angus McEwan's watercolors suggest deep, rich evocative stories. Their subjects, often architectural details and beautifully worn patinas, are rendered skillfully with great technical adroitness. Their rich, layered colors are a delight to the eye and invite the viewer in to linger and to consider the history and stories of the objects portrayed. He writes that he is painting "the relationship of time and its effect on material objects."

McEwan has been dedicated to drawing and painting since childhood. His work is now represented internationally in collections in China, Russia, Italy, Turkey, Australia, Netherlands, Norway and North America and his native Scotland. He has won top awards across the globe and has been elected to prestigious art societies, such as the Royal Watercolour Society (RWS); the Australian Watercolour Society (AWI); the National Watercolor Society, USA (NWS); The Royal Scottish Society of Watercolours (RSW); the International Masters of Watercolour Association, China (IMWA); the Royal Glasgow Institute (RGI); and the San Diego Watercolor Society (SDWS).

He wrote to us about his education in the arts, his immersion in the medium of watercolor and his world travels. In addition to letting us in on his palette and materials, he included a ten-step demonstration for his painting, Shadow Play. McEwan is in the forefront of the NFT world as well, making some of his paintings available as Non-Fungible Tokens and he graciously explained to us the details of the process.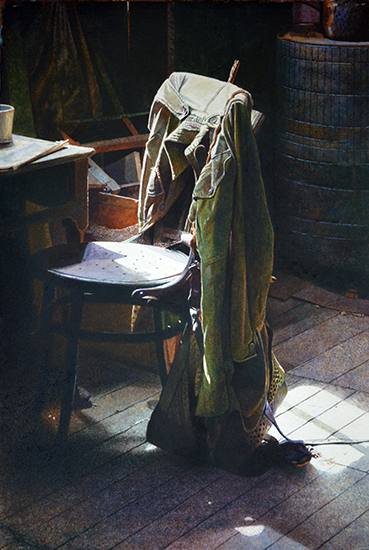 Tea Break Watercolor
To view Angus McEwan's interview
and to see more of his work, become a member of
The Artist's Road today by clicking here.

Already a Member?
Lucky you! You can go immediately to the full article here.

Visit Angus McEwan's website here:
https://www.angusmcewan.com

All artwork copyright Angus McEwan