Artist Profile

Nancy Tankersley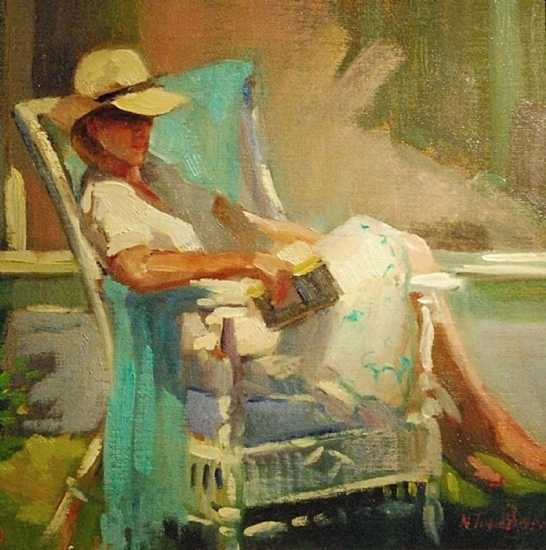 Tilghman Afternoon 12 x 12" Oil

"I am one of those artists

who cannot be content painting one look or subject."


Throughout her career, Nancy Tankersley has continuously challenged herself to create fresh and compelling work by tackling new subjects and exploring different techniques. Versatile in figurative, landscape and still life genres, Tankersley finds her inspiration more from the colors, shapes, values and mood of the scene than from the subject itself. As a primary founder of one of the most well-known plein air events, Plein Air Easton, she has assisted other beginning plein air events with her expertise and has participated in many as an artist. She is now turning her work more toward the studio where she can experiment further. Tankersley is a Signature Member of the American Impressionist Society and the Mid-Atlantic Plein Air Painters. She is the recipient of multiple awards at both plein air events and juried exhibitions across the United States.
When you scout a location, on the road or at an event, what are you looking for? What triggers you to make a painting?

It's really how the light hits a shape or how shapes come together to make an nice abstract design that attracts me. I seldom paint the cute or obvious crowd pleasers unless they meet the first two criteria. In a plein air competition I often try to find a motif that says something about that particular area that has little to do with specifics. I look for iconic images. However, if an image satisfies my criteria for light and shape AND actually has a message, that really makes me happy. Hall of Hopes and Power Play were two such paintings.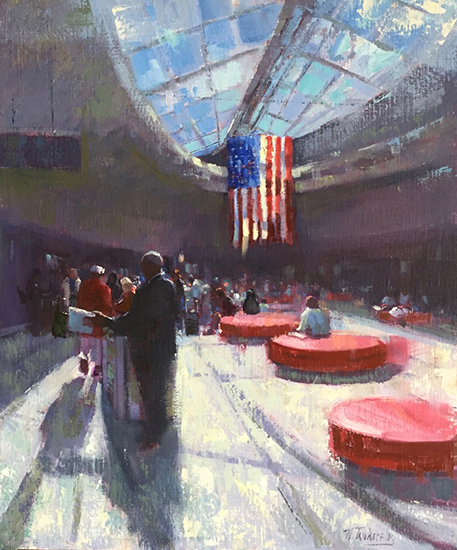 Hall of Hopes 24 x 20" Oil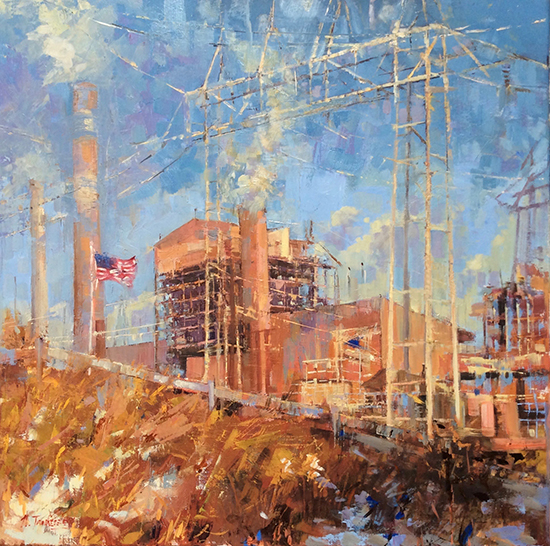 Power Play 20 x 20" Oil
Read more about Nancy Tankersley's paintings in our in-depth interview.
To read it and see more of her paintings, become a member of
The Artist's Road today by clicking here.

Already a Member?
Lucky You! You can go immediately to the Voices of Experience interview here.

To see more of Nancy Tankersley's work, go to:
http://nancytankersley.com