Kaye Franklin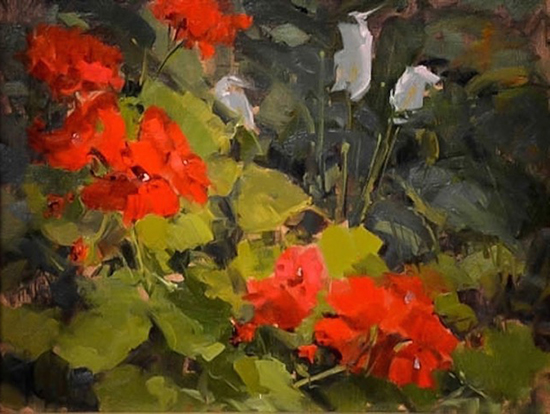 Geraniums with Peace Lily 11 x 14" Oil


"I paint subject matter that inspires me—

without inspiration I cannot make it work.

Painting this way, for me, has a freedom

that I cannot find any other way."


Nationally recognized artist Kaye Franklin extends credit to William Henry Earle, a mentor and teacher, who inspired her work over her eight years of study with him. She writes: "Each of us can remember those individuals who have had a significant impact upon our lives, especially in terms of our chosen profession. For me, I can truly say that William Earle had, and continues to have, an impact upon my profession." Franklin passes on the lessons she learned in her own workshops and classes throughout the United States. Her work has won her Signature Memberships in the Oil Painters of America, the American Impressionist Society and American Women Artists. She has also been named a Master Pastelist by the Pastel Society of America. She wrote to us about her upbringing, her inspirations and her painting processes.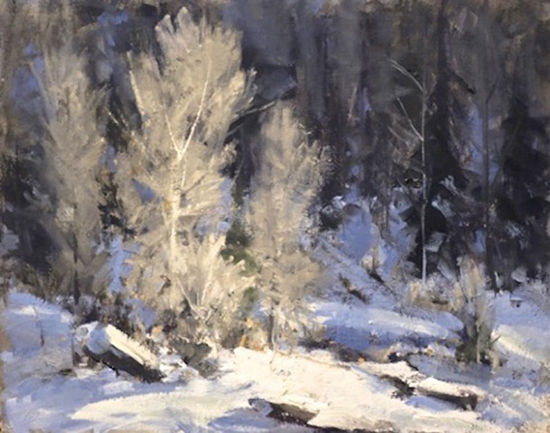 Winter's Grip 12 x 12" Oil
Learn more about Kaye Franklin's paintings in our in-depth interview.
To read it and to see more of her paintings,
become a Member of The Artist's Road by clicking here.

Already a Member?
Click here to go to the in-depth interview, Voices of Experience.
All artwork copyright Kaye Franklin