Artist Profile

Karen Blackwood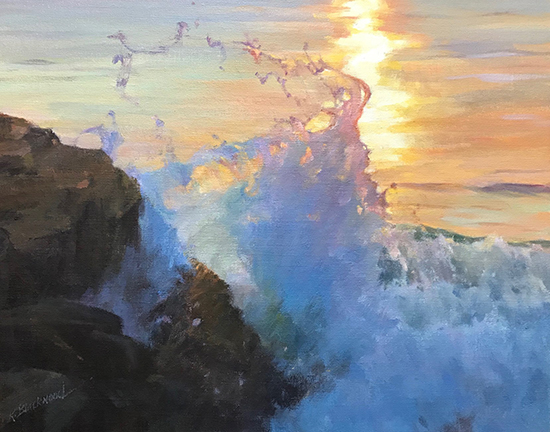 Illumination 16 x 20" Oil
Karen Blackwood is a connoisseur of waves. She has painted both the Pacific and the Atlantic coastlines studying the waves—their crests and falls, their moods and changes from dawn to dusk, their transformations from season to season. Although her artistic career has been diverse, as a New York art director, a portrait artist and a landscape painter; it is obvious that painting the sea is her true passion. Blackwood is a Signature Member of the American Society of Marine Artists. Her paintings have toured nationwide in both museum and juried gallery exhibitions and her work has been included in national and international arts publications.
"I have a great love for the ocean

and I have a healthy fear of its enormous power.

It is that duality that draws me to it time and time again."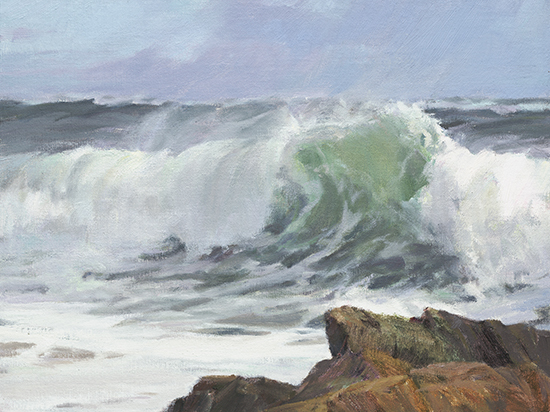 Green Crest 12 x 16" Oil

Read more about Karen Blackwood's life and painting in our in-depth interview.
To read it and see more of her work, become a member of
The Artist's Road today by clicking here.

Already a Member?
Lucky You! You can go immediately to the full interview here.

Visit Karen Blackwood's website at:
https://karenblackwoodfineart.com