Artist Profile

Dominik Baričević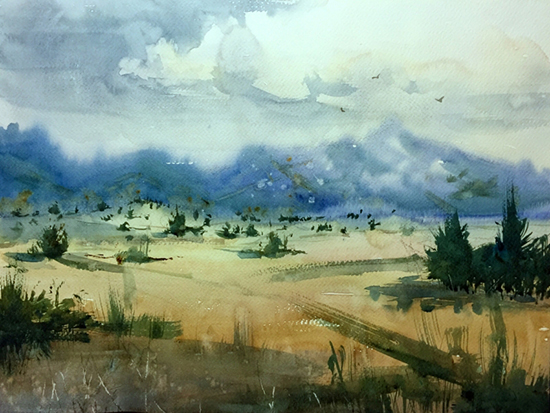 The Blue Mountain 12 x 16" Watercolor


"I try in my work to loosely capture the light and mood

of a landscape and to make the viewer feel at peace."


Dominik Baričević finds excitement in the challenge and spontaneity of watercolor. Baričević is a young, self-taught Croatian artist (born in 1991). Although he found other creative outlets while growing up, it was only recently that he began to focus that creativity into painting, discovering the intoxicating unpredictability of watercolor.

What is it about watercolor that has made it your medium of choice?

The spontaneous and stubborn nature of water and the childish fun of putting washes on paper. You are never quite certain how it's going to end, which gives you a small adrenaline rush and over time turns into a real addiction.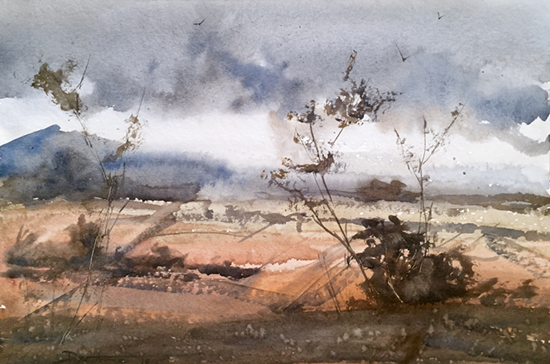 Storm Approaching 12 x 18" Watercolor

Baričević wrote to us about the exquisite beauty of his native Croatia.

Croatia has a very diverse landscape for such a small country. In a four-hour drive you can go from golden wheat fields in the countryside, over misty mountains and waterfalls to the magnificent Adriatic sea and its Romanesque coastline for which the country is most famous. I've spent most of my childhood in the country on a hillside—Slavonski Brod.




Read more about Dominik Baričević's paintings in our in-depth interview.
To read it and see more of his paintings, become a member of
The Artist's Road today by clicking here.

Already a Member?
Lucky You! You can go immediately to the Voices of Experience interview here.
To see more of Dominik Baričević's work, go to:
http://baricevicart.com
Save
Save
Save
Save