Artist Profile

Cynthia Rosen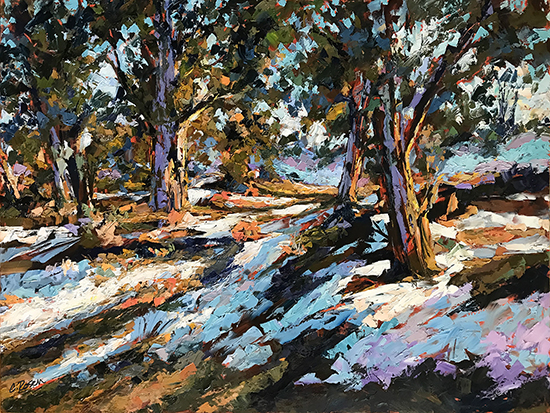 Of Sun and Snow 36 x 48" Oil
"I love beautiful scenes and paintings,

and there are painters that surely do that beautifully,

but for me—I want something different."

Cynthia Rosen combines her background in non-representational art with her passion for the landscape to create large, vital works filled with color and movement. Her tool of choice is the painting knife. It allows her to transfer thick paint strokes that vibrate against each other heightening the dynamism of her images. Rosen wrote to us about the evolution of her work and the future painting she aspires to.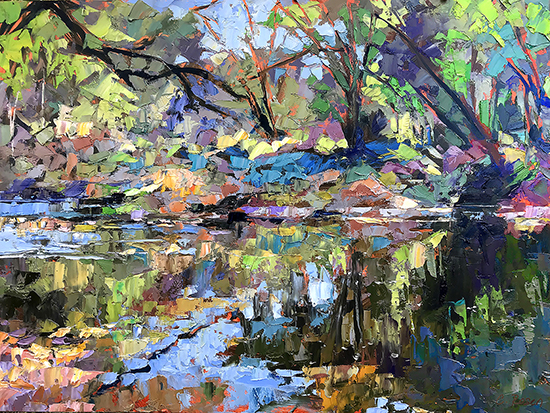 As the River Runs 18 x 24" Oil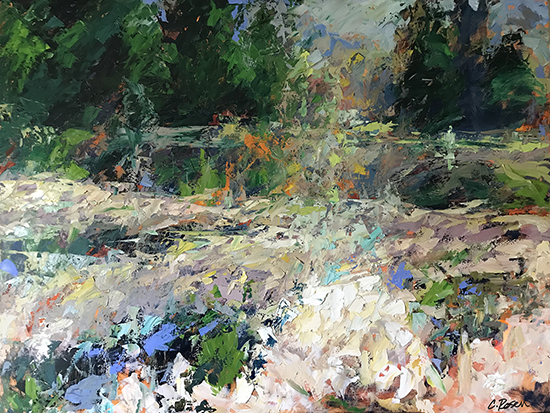 Morning Mist 36 x 48" Oil
Cynthia Rosen has been featured in Plein Air Magazine, Southwest Art Magazine, The Outdoor Painter (online) and American Art Collector. She was invited to make an instructional video which was released through Streamline Art Videos and will be on the faculty of the 2019 Plein Air Convention.
Read more about Cynthia Rosen's life and painting in our in-depth interview.
To read it and see more of her work, become a member of
The Artist's Road today by clicking here.

Already a Member?
Lucky You! You can go immediately to the full interview here.

Visit Cynthia Rosen's website at:
https://cynthiarosenartist.com