Artist Profile

Bruce Evans Newman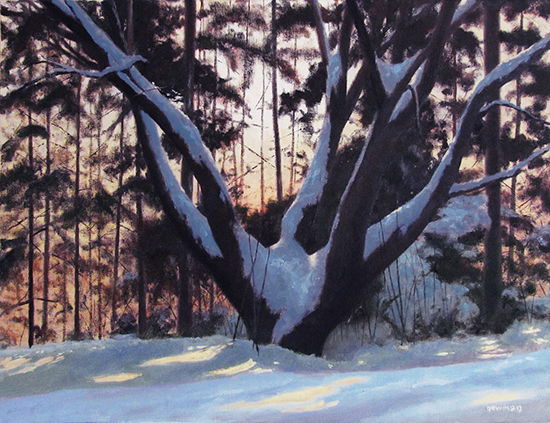 Fortress 18 x 24" Oil

"I would assure them (beginning artists)

that this is not a competition but, instead,

a community and to view art as just a long road

that all of us are on."

Although he has come to painting later in life, Canadian artist, Bruce Newman is applying to his art the same dedication that he applied to his previous successful careers. His fine arts education has been self-directed, attending workshops and studying the masters. Now an award-winning artist, Newman has had multiple solo exhibitions of his work. His paintings are included in collections across North America and Europe. We asked him about the evolution of his fine arts career and his life as a plein air landscape artist in New Brunswick.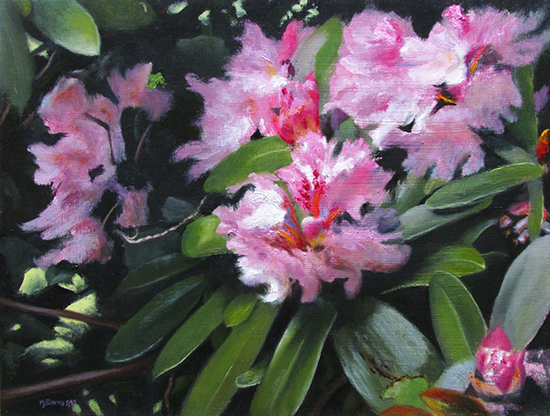 Rhododendrons 11 x 14" Oil
My goal each year as an artist has always been very simple and that's to become a better painter. This year, I have some new techniques in mind that I am itching to work on. If they turn out as I hope, I will be closer to painting as I imagine. Sales are always nice but that has never been a big motivator for me. I feel that if I can paint well enough, the sales will follow.
Read more about Bruce Evans Newman's paintings in our in-depth interview.
To read it and see more of his paintings, become a member of
The Artist's Road today by clicking here.

Already a Member?
Lucky You! You can go immediately to the Voices of Experience interview here.
To see more of Bruce Evans Newman's work, go to:
http://brucenewman.com
Save
Save
Save