Black: The Queen of All Colors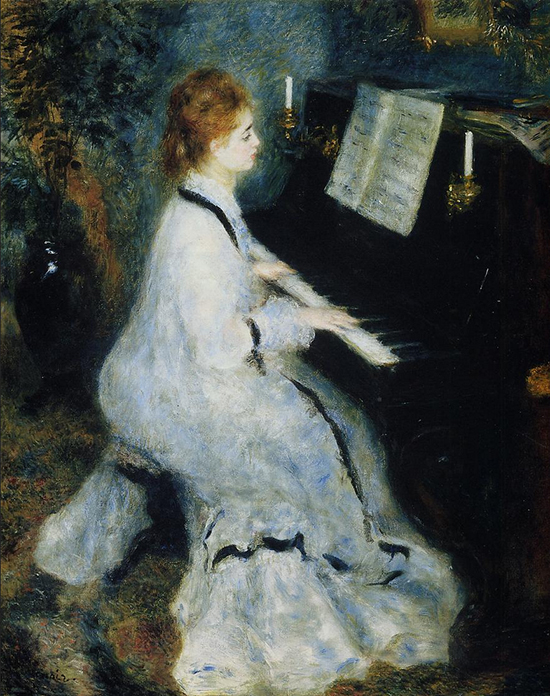 "I've been 40 years discovering that

the queen of all colors was black."

- Pierre-Auguste Renoir

Blacks are perhaps one of the most misunderstood group of colors used by painters today. Some painters don't use them—others only use them in a nearly pure form, as when painting something which is itself black. Those who know the powerful uses of black and regularly use it in their paintings tend to be either classically trained in painting or advanced self-learners. Whether you are a representational artist, seeking to explore the chiaroscuro effects of a subject or an artist working in pure, abstract colors, the mission is the same—how to know which black to use to get the effect wanted.

We never received much information in our schooling about this group of marvelous colors, perhaps because we have grown up in an age of color variety and availability unknown to previous generations, or perhaps because our instructors themselves did not know. When we examine the paintings of bygone masters like Goya, Velasquez, Sargent and Zorn, we notice that they had very limited palettes and black featured as a major color. Some of this limiting was because of the lack of a broad selection of reliable colors from which to choose, and some was by choice. Either way, they were able to create vibrant worlds of color deep with the illusion of space and light, and they achieved this in large part by understanding the nuances of black mixed with every other color on their palettes. While we are on the subject, be sure to read our article on mixing beautiful greens from black in: Secrets of the Old Masters.

Join us as we unravel the mystery for you in this in-depth and informative examination of 5 popular black oil pigments. Illustrated charts included.
Save