Spring
Truth in Nature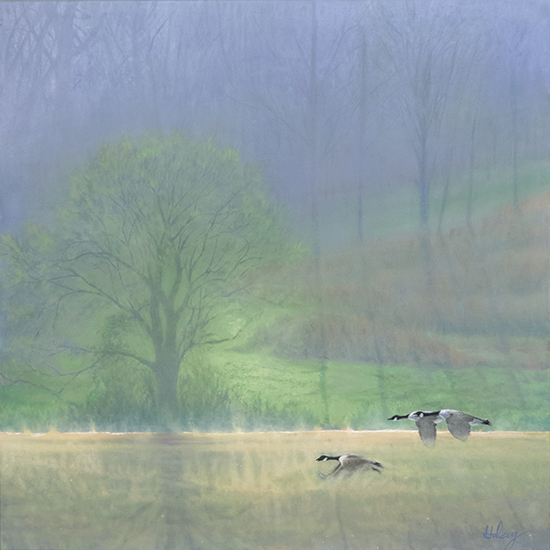 Into the Mystic Oil 36 x 36" John Hulsey
We began as mineral.
We emerged into plant life,
and into the animal state,
and then into being human,
and always we have forgotten our former states,
except in early spring
when we slightly recall being green again.

Rumi

John is preparing for a major solo exhibition at the Albrecht-Kemper Museum of Art titled, "Transcendence: Truth in Nature." In the course of writing about the paintings for the exhibition catalog, he walks the reader through the four seasons and the inspiration and challenges they bring to the landscape painter.

We wanted to share some of his thoughts and paintings about Spring with you this week.

"Spring is an important period for my painting outdoors here. The light is still clear and penetrates deeply into the forest as it sweeps its low angles across the landscape. Things change quickly as trees reclothe themselves in the brightest greens of the year and the pond begins to turn over, changing its color palette as it does so. The dense, obscuring greens of summer have not blocked the architecture of the landscape yet and the air is perfect for spending long hours standing in the woods. Soon enough, that obscuring denseness and the heat of summer will force me back into the studio. But, for a brief time now—sometimes as little as two weeks—I have more subjects than I can paint. There is always something beautiful to be found to paint in every season if one will get out into some small wild corner of town or country and wander a bit."

We would enjoy hearing your thoughts about painting in the unique light of Spring!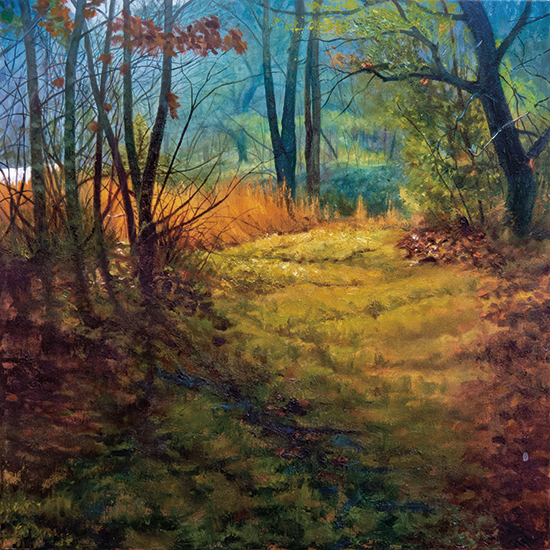 A Path in the Woods 24 x 24" Oil J.M. Hulsey