The Muse
Perspectives No. 382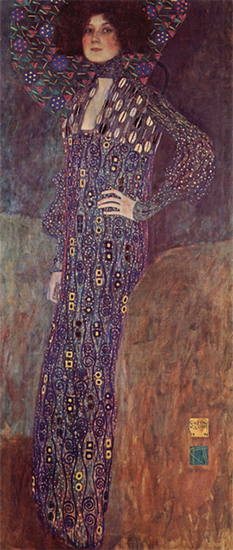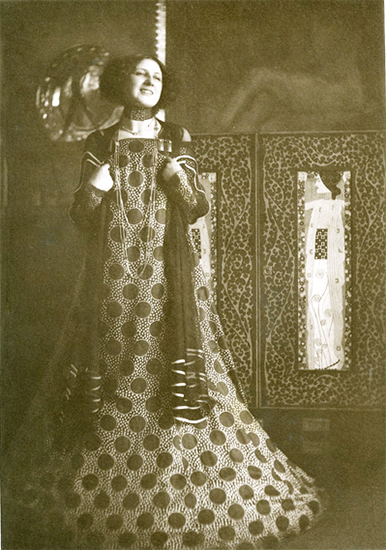 Portrait of Emilie Flöge 1902 Gustav Klimt Photograph of Emilie Flöge

Most people have heard of Gustav Klimt, most recently after the release of the movie, Woman in Gold, in 2015, but few know about his model and lifelong muse Emilie Flöge. Independent couturier and businesswoman, Emilie Louise Flöge (1874-1952), provided essential inspiration to her companion, Gustav Klimt. Their collaborative vision resulted in some of the ground-breaking new fashions of the time by Flöge and the avant-garde masterpieces by Klimt.

In the early 1890s, eighteen-year-old Emilie was introduced to Gustav by his brother, Ernst, who had married Emilie's sister Helene in 1891. Ernst died shortly after in 1892. Gustav was made guardian to Helene and spent much time with the Flöge family.

Emilie worked first as a seamstress and later in her sister's dress-making school. Eventually the three Flöge sisters founded an haute-couture fashion house called Schwestern Flöge (Flöge Sisters) in Vienna.

Klimt drew designs for some of the dresses produced in the Flöge salon. His commissioned portraits of Viennese high society women gave him connections which he then was able to pass along to the salon as clients. Flöge's designs are said to have inspired the dresses in several of Klimt's most famous artworks.

Although the full nature of their relationship was never disclosed—Klimt and Flöge never married—the two were very close. They spent summers together with the rest of the Flöge family in Attersee, a lake in the Salzkammergut region of Austria. Sadly, Klimt died at the young age of 56 from complications of a stroke. He left half of his estate to Emilie and the other half to his family. The world lost a great treasure when Flöge's house burned near the end of World War II destroying her garment collection and many works left to her by Klimt.