The Allure of Painting Water Lilies

A Collection of Historic and Contemporary Work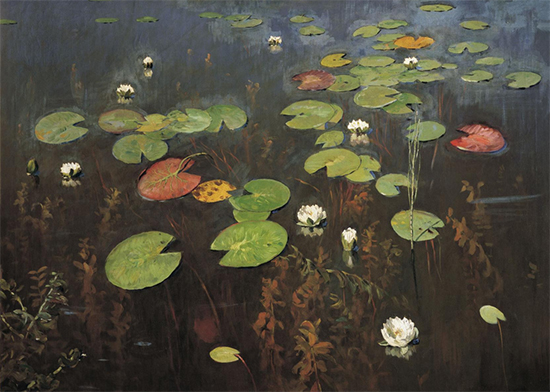 Water Lilies 1895 Isaac Levitan

Monet rules on-line searches for "water lily paintings". It's difficult to scroll past all the citations for articles about his nymphaea masterpieces. Not only did Monet present a new way of seeing and painting, he also featured in his monumental water lily paintings recently hybridized and therefore little-known varieties of the exotic flowers. But artists beyond Monet have also been mesmerized by the water lily. Floating on a reflective water surface, the subject lures artists with the challenges of capturing light bouncing off water, leaves breaking the surface, translucent depths giving glimpses of stems and roots - a cornucopia of intertwining imagery.

We were interested in looking at the different interpretations of the water lily other artists had created. We put together this collection of paintings by historic artists and those by some of our favorite contemporary artists—all inspired by the water lily.

Historical Water Lily Paintings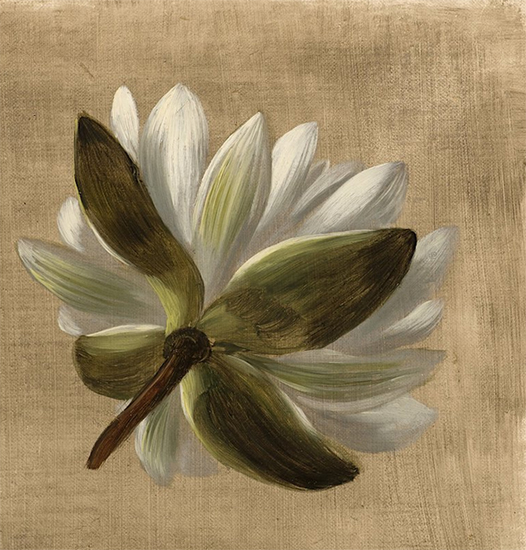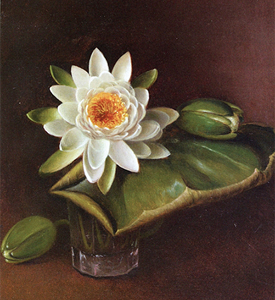 American Water Lily William Jacob Hays Still Life with Water Lily 1872 David Johnson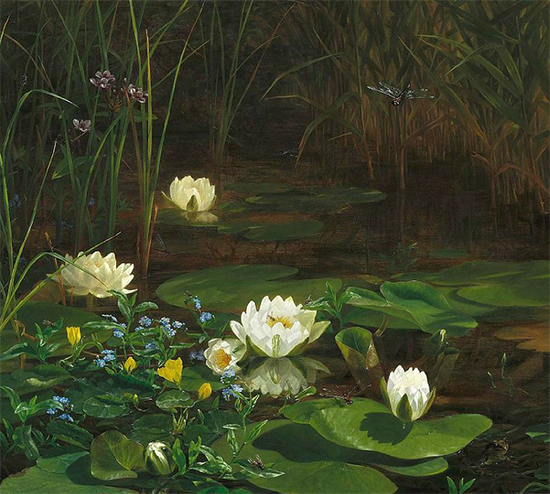 Forest Lake with Blooming Water Lilies and Insects Anthonore Christensen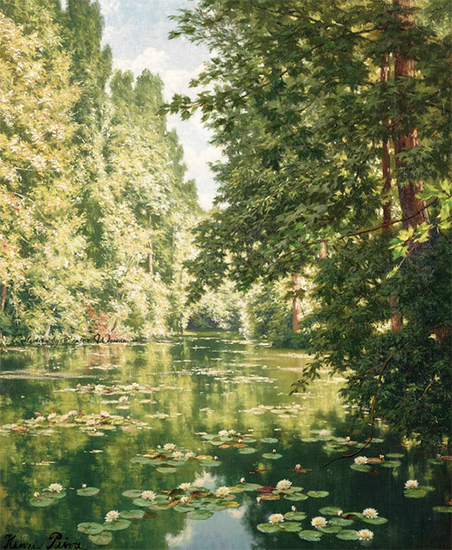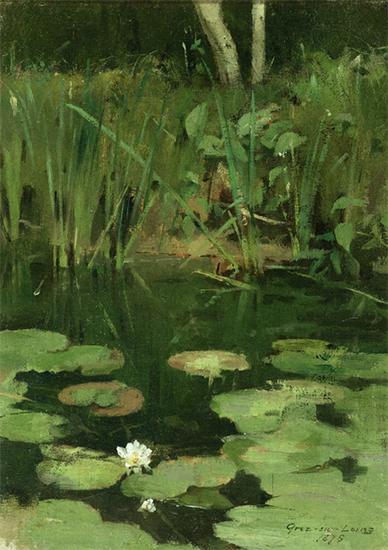 Water Lilies on the Marne Henri Biva Water Lilies 1878 Theodore Robinson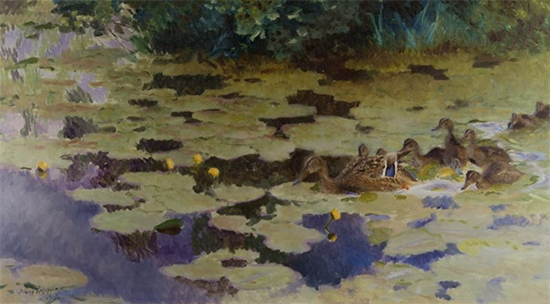 Brood of Ducklings Among Yellow Water Lilies 1917 Bruno Liljefors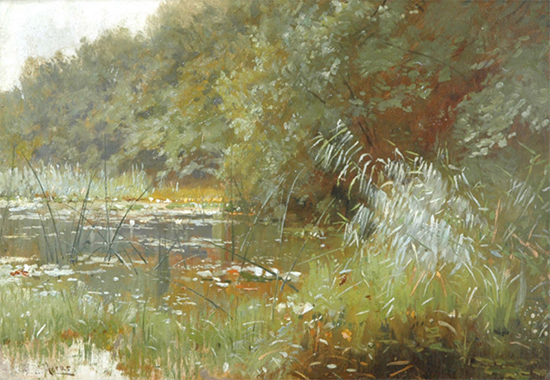 Forest Pond with Water Lilies Walter Moras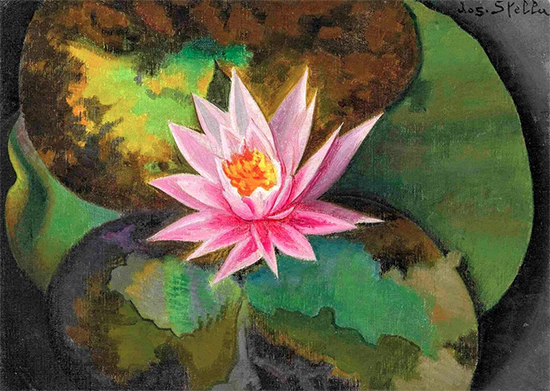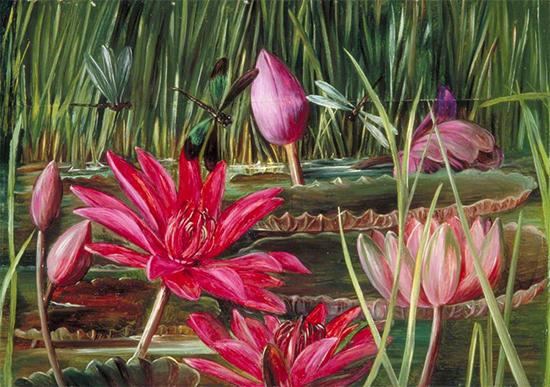 Pink Water Lily 1920 Joseph Stella Red Water Lily of Southern India 1878 Marianne North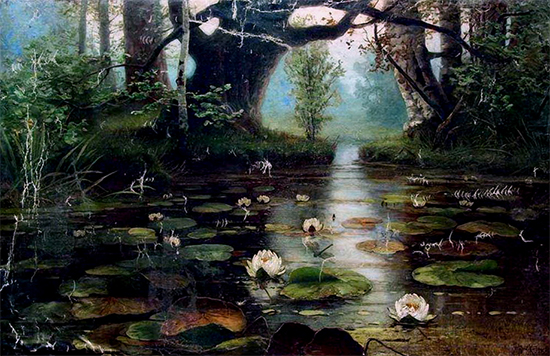 Pond with Water Lilies 1893 Julius Klever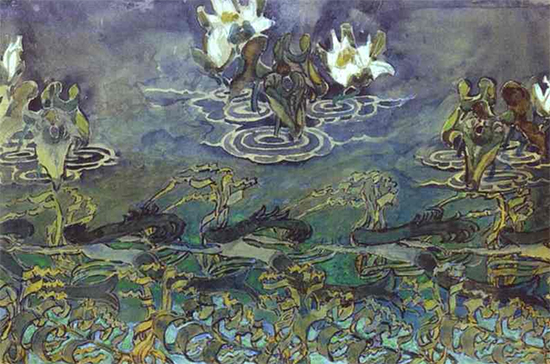 Water Lilies 1895 Mikhail Vrubel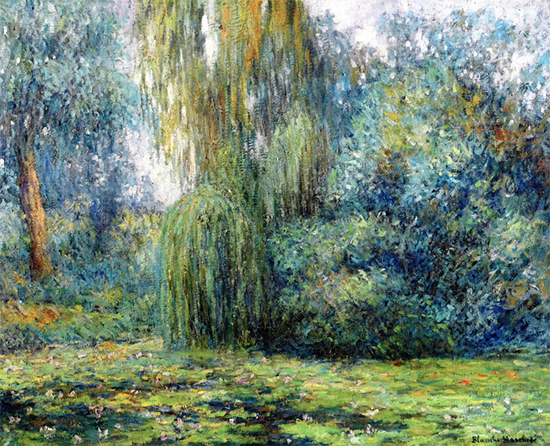 Water Lilies Blanche Horschede Monet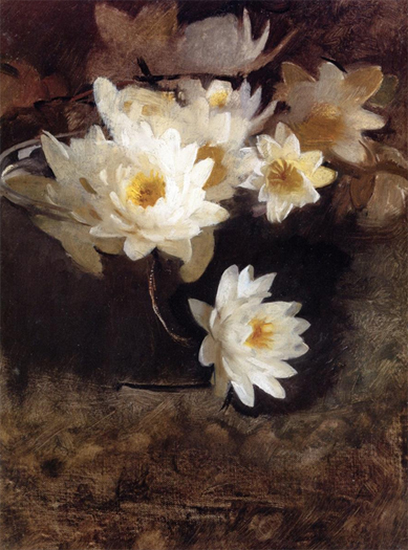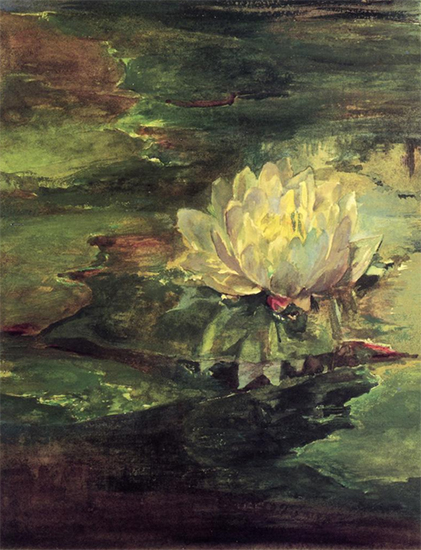 Water Lilies Abbott Handerson Thayer Water Lily Among Pads 1879 John La Farge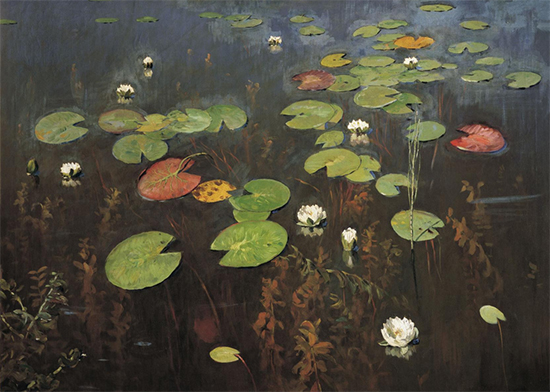 Water Lilies (Nenuphar) 1895 Isaac Levitan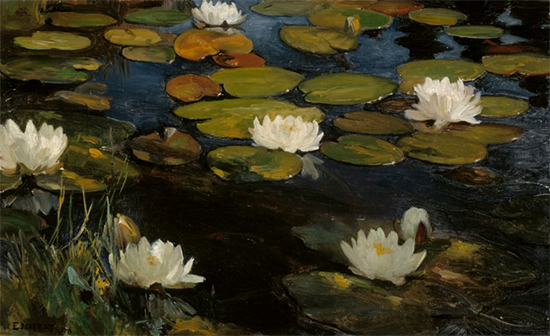 Water Lily Study for the Youth and a Mermaid Albert Edelfelt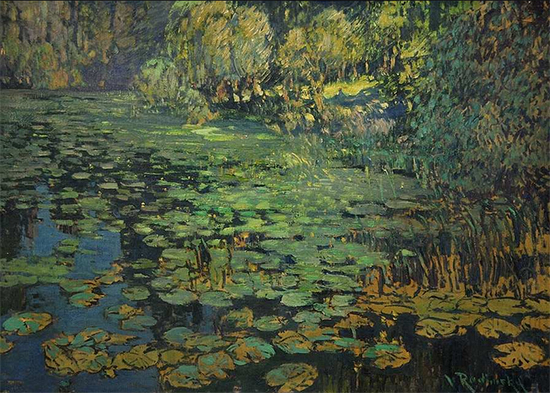 Water Lily ca. 1910 Vaclav Radimsky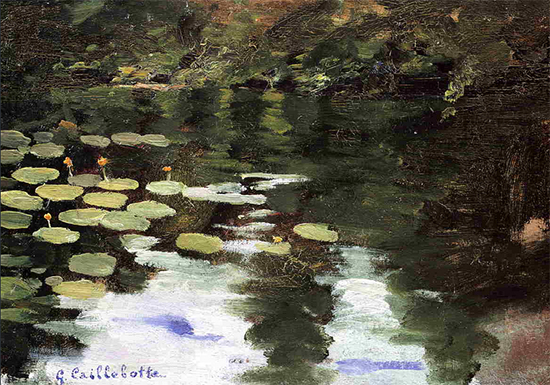 Yerres on the Pond, Water Lilies 1871-78 Gustave Caillebotte



Contemporary Water Lily Paintings
Howard Friedland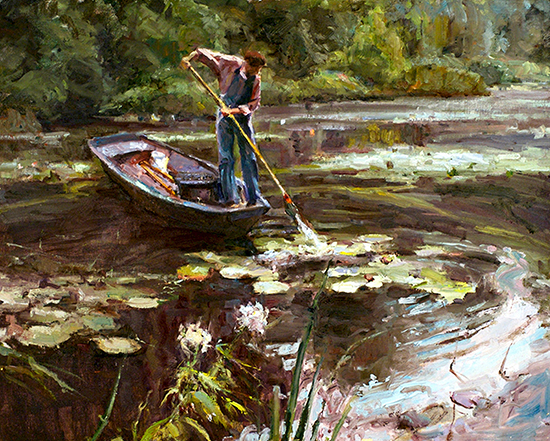 Morning in Giverny 24 x 30" Oil © Howard Friedland
Best of Show at the 2008 Oil Painters of America National Show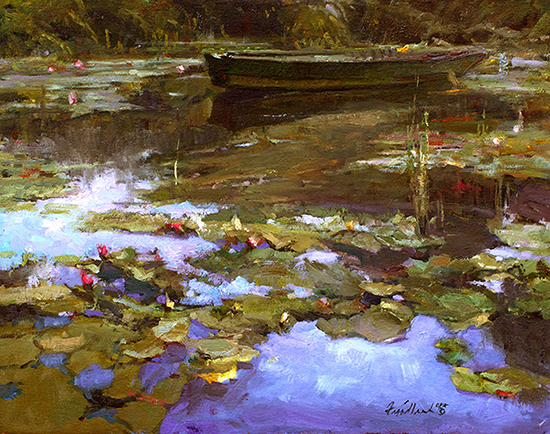 Le Bateau au Repos (Boat at Rest) 16 x 20" © Howard Friedland
Finalist in the Raymar Online Competition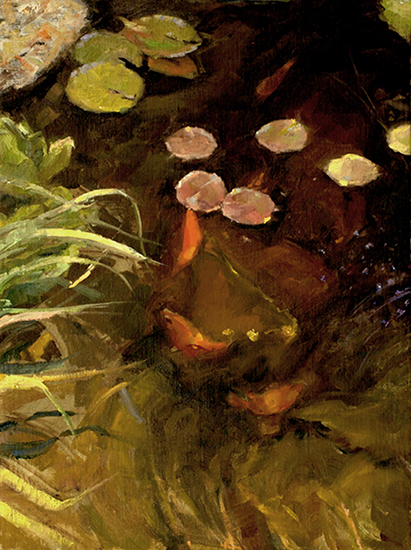 Meditation 24 x 18" © Howard Friedland
See more of Howard Friedland's work here.

Mary Pettis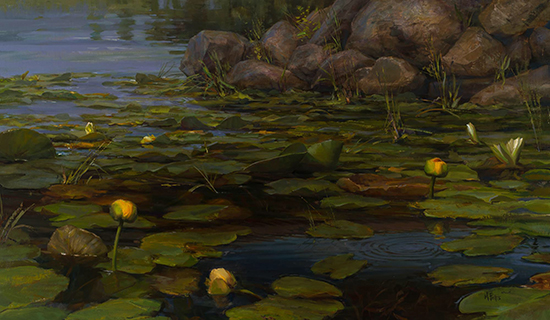 The Enchanted Lake - Lilies under the Footbridge 28 x 48" © Mary Pettis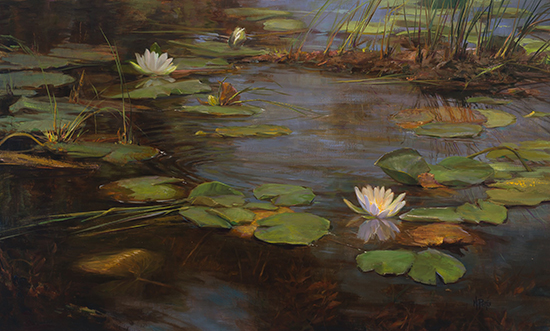 The Cycle of Lilies 29 x 48" © Mary Pettis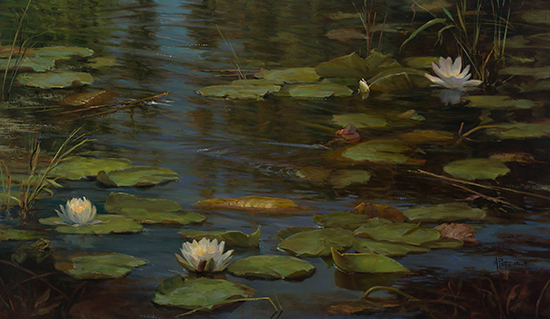 Placido 28 x 48" © Mary Pettis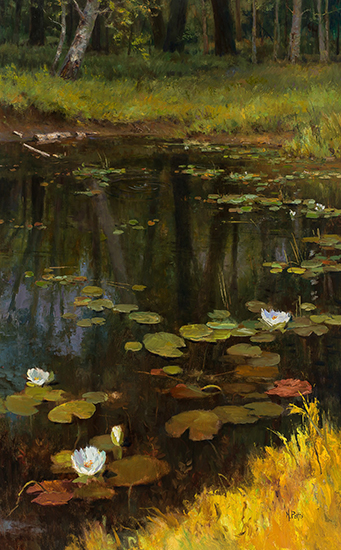 Time Stands Still 48 x 30" © Mary Pettis

See more of Mary Pettis's work here.

Marc Dalessio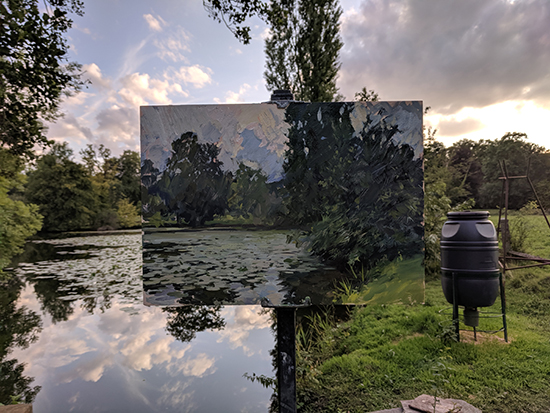 Water Lilies (sight size painting) Marc Dalessio
See more of Marc Dalessio's work here.

Matthew Richter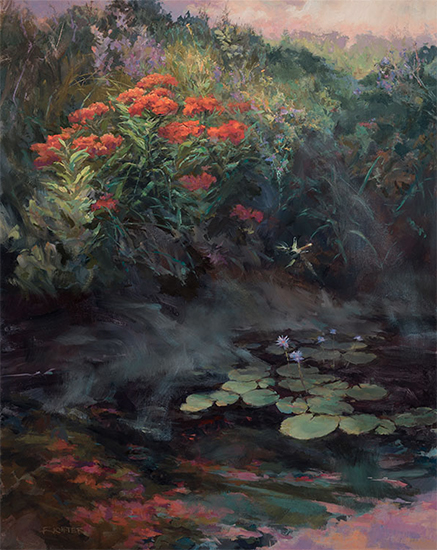 You Have Changed 40 x 30" © Matthew Richter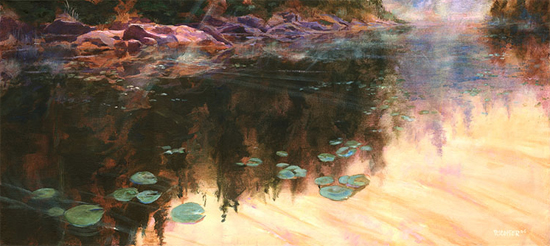 The Glow 18 x 40" © Matthew Richter
See more of Matthew Richter's work here.




John Hulsey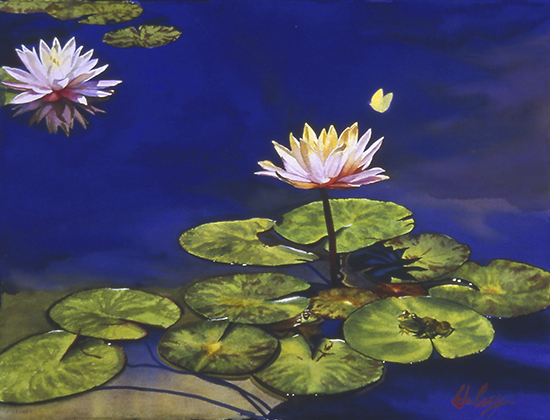 Nymphaea II 21 x 27" WC © John Hulsey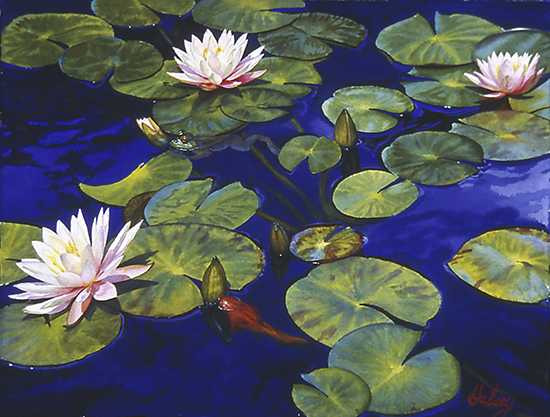 Nymphaea III 21 x 27" WC © John Hulsey
See more of John Hulsey's work here.