The Pastels of Odilon Redon
Perspectives from The Artist's Road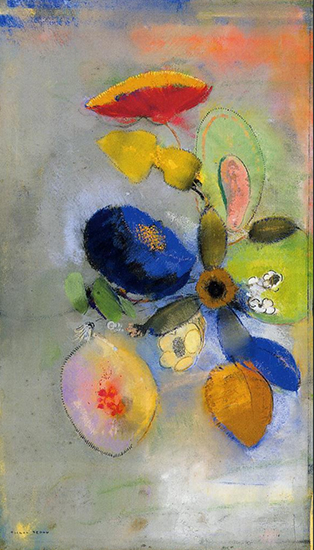 Flowers Pastel Odilon Redon

Born in 1840, Odilon Redon (Bertrand-Jean Redon) was given his melodic nickname from his mother, Marie-Odile. He began to draw from early childhood, later, briefly studying painting under Jean-Léon Gérôme at the École des Beaux-Arts in Paris.

After serving in the Franco-Prussian War of 1870-71, Redon moved to Paris to continue his work in lithography and charcoal. It wasn't until the 1890s that he focussed his work on pastel and oil.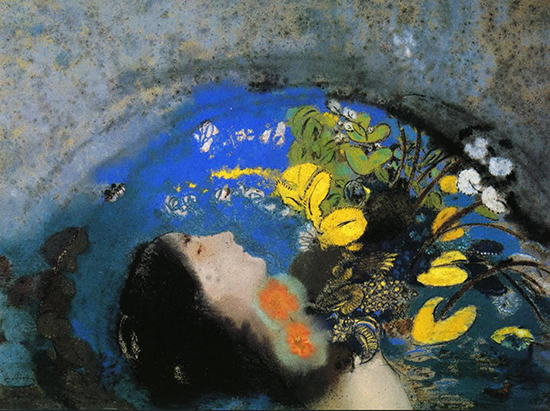 Ophelia 1903 Pastel Odilon Redon

In 1886, his work was shown in the last exhibition of the Impressionists. In 1899, he showed with the Nabis, a group whose members included Pierre Bonnard and Édouard Vuillard. The Nabis work transitioned from academic art and Impressionism to more abstract and symbolic work. Redon's interest in Buddhism, Hinduism and Japonism had a strong influence on his work.
He wrote: "I have often, as an exercise and as a sustenance, painted before an object down to the smallest accidents of its visual appearance; but the day left me sad and with an unsatiated thirst. The next day I let the other source run, that of imagination, through the recollection of the forms and I was then reassured and appeased."

"My drawings inspire, and are not to be defined. They place us, as does music, in the ambiguous realm of the undetermined."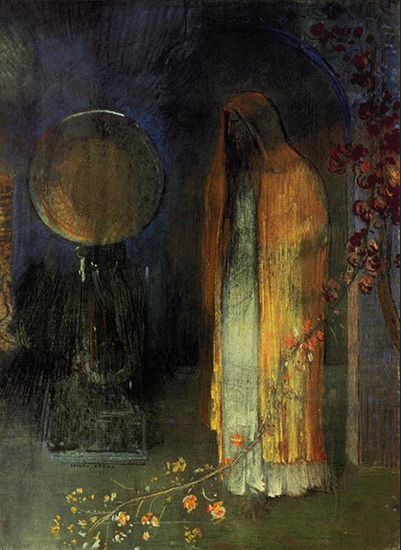 The Yellow Cape 1895 Pastel Odilon Redon



Homage to Leonardo da Vinci
1908 Pastel Odilon Redon

1903, Redon was awarded the Legion of Honour. In 1913, his work was exhibited at the US International Exhibition of Modern Art, or Armory Show in New York, Chicago and Boston. Redon died in 1916 in Paris.