The Medium is the Message
Perspectives No. 424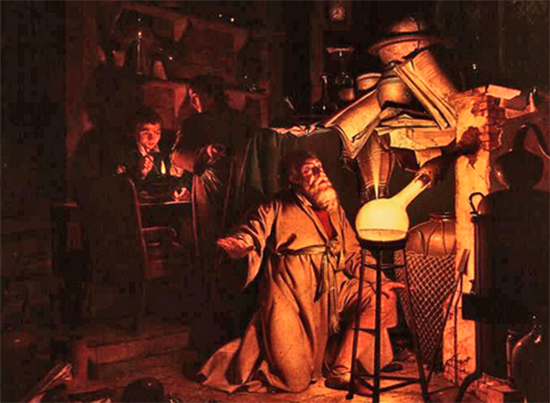 The Alchemist Joseph Wright

Oil painting mediums have been around for centuries, yet they are frequently asked about in our oil painting classes. We weren't taught too much about them in our school days and had to do some investigations on our own to understand what they were and how they are meant to be used. From those investigations, we wrote an in-depth article, "Understanding Oil Painting Mediums", which we are reprising this month. Among the questions we are asked are: "What are mediums for?", and "What are they made of?", "Does one have to use a medium at all?" All good questions and we hope we have provided answers to them for you in our article. Concurrently, we contacted a few professional painters we have previously featured in our Voices of Experience articles and asked them what mediums, if any, they prefer and why. Here are their responses: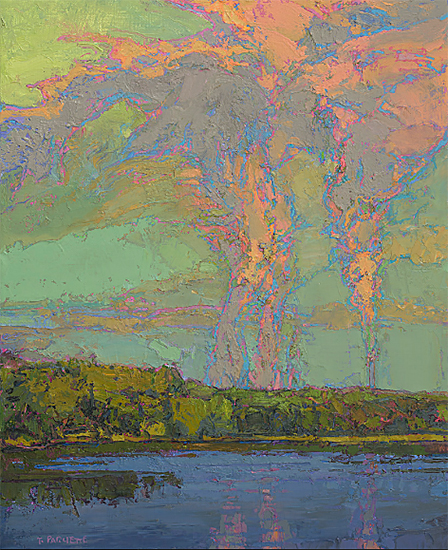 Thomas Paquette:

"I use very little medium, and not much thinner. When needed, I opt for Gamblin Gamsol for thinner and Gamblin Galkyd for their low odor and flexibility. It took me a long time to adapt to those after relying for decades on a medium I made from Damar crystals dissolved in turpentine and stand oil, but I am happier with fewer headaches and better air." https://thomaspaquette.com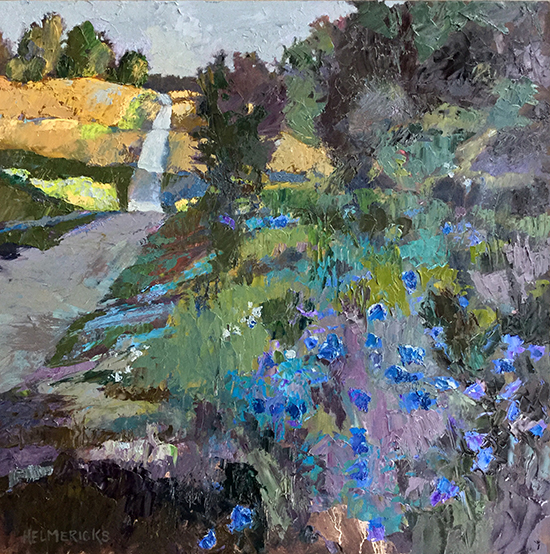 Annie Helmericks Louder:

"I use Liquin and sometimes I use Gamblin cold wax medium - they can also be combined". https://helmericks.com/paintdraw.html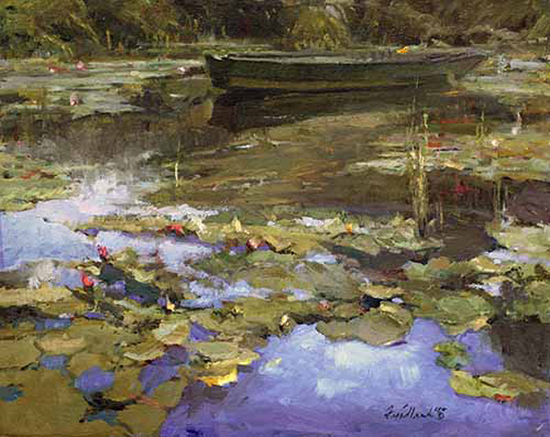 Howard Friedland:

"I use Gamblin's Solvent-Free Gel or NeoMegilp sometimes, if I need the paint to flow better when I block - in on an absorbent canvas or linen". https://www.howardfriedland.com



West Fraser:

"Yes, I do use a medium. If one only uses turps or thinner, the paint goes dull and flat. Several years ago I started using a mixture of linseed oil and turpentine, but, tiring of the odor and fumes from the turpentine, I did start using a Gamblin product, Galkyd medium. I thin it one third Galkyd to one quarter Gamsol to begin with, adding Gamblin's slow drying medium to the mix toward the end of the painting". https://westfraserstudio.com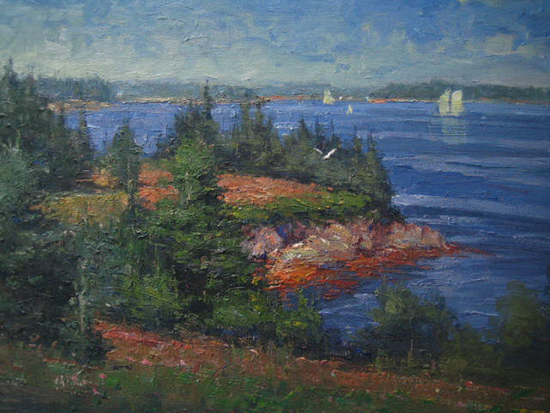 George Van Hook:

"I don't use turpentine any more, preferring Gamsol for its low odor and low toxicity, and I don't use much medium at all". George told us that years ago he heard Richard Schmid remark that he doesn't use mediums because the paint already has all the oil in it it needs. George adopted that approach as well and now only uses some Gamsol with about 10% Liquin in it when necessary for blocking-in. https://www.georgevanhookfineartist.com

It appears that each artist tailors their use of a medium to their own tastes and working methods—no one formula fits all. Some prefer not to use any, some use it throughout the development of a picture.

If you are interested in knowing more about oil mediums, read Understanding Oil Painting Mediums first and then try your own experiments to find what suits you best.