Sorolla's Garden Paintings
Perspectives No. 457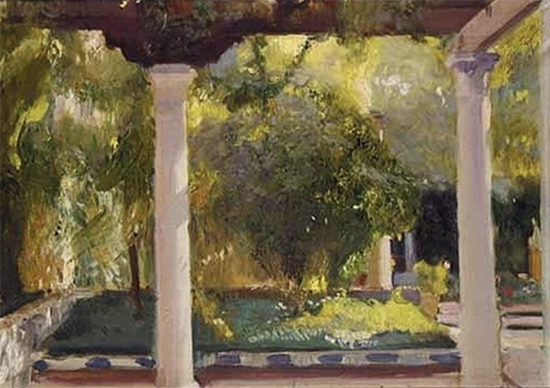 The Gardens of Sorolla's House 1915-17 Joaquin Sorolla

Still armchair traveling only and anxiously awaiting spring, we decided to visit the garden paintings of Joaquin Sorolla (1863-1923), in the hopes of one day visiting in person his home, studio and garden in Madrid.

Sorolla's home is now the Museo Sorolla. After the artist's death at age 60 in 1923 and that of his wife, Clotilde in 1929, the property was bequeathed to the State and opened as a museum in 1932. It is overseen by the Spanish Ministry of Culture.

The home surrounds an open-air patio, allowing light to enter throughout. It has an Andalusian garden, which takes inspiration from the gardens of the Alcazar of Seville (where Sorolla painted often). Sorolla also returned to his home city of Valencia every summer, painting the intense light and ocean horizons of the coast. His love of gardens from Valencia, Seville, Madrid and even from his studies in Rome and Paris can be seen throughout his oeuvre. He painted the dappled light of the gardens he designed in Madrid en plein air, often painting his family within the blooming plants. For information on tickets, hours and location for the Museo Sorolla, visit: https://www.culturaydeporte.gob.es/msorolla/en/visita/informacion-general/individual.html

And, for more information on the magnificent gardens of the Alcazar of Seville, one of Sorolla's favorite painting locations, (and, a location for the Game of Thrones series), visit: https://www.andalucia.com/cities/seville/alcazar/gardens.htm

In the meantime, enjoy some of the flower and garden paintings by the master, Joaquín Sorolla y Bastida.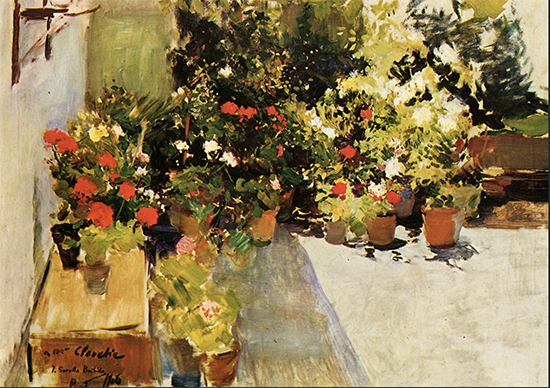 A Rooftop with Flowers 1906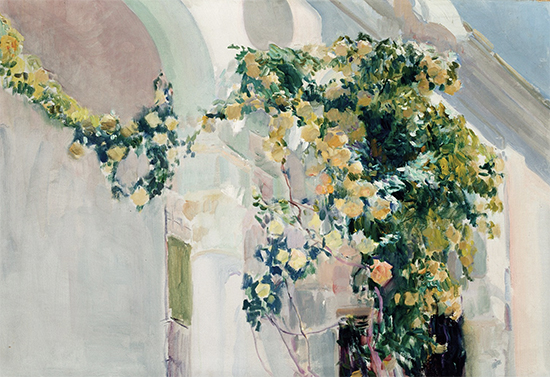 A Rose Bush at Sorolla's House 1918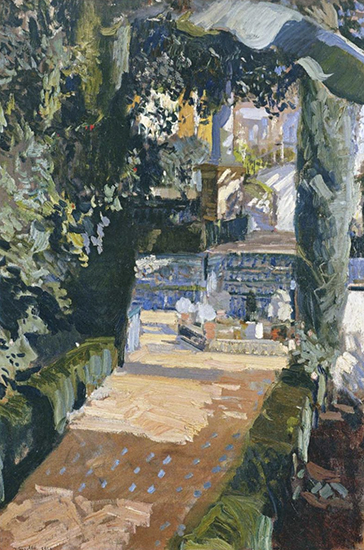 Courtyard 1910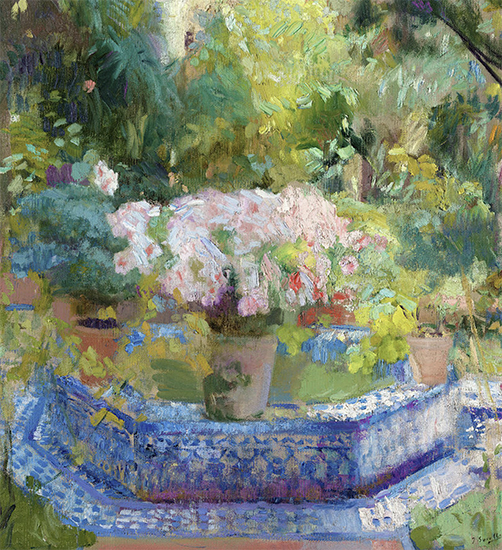 Courtyard of the Casa Sorolla 1917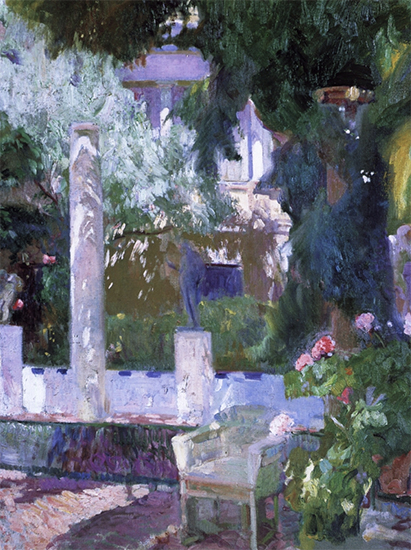 Rose Bush at the Sorolla House 1918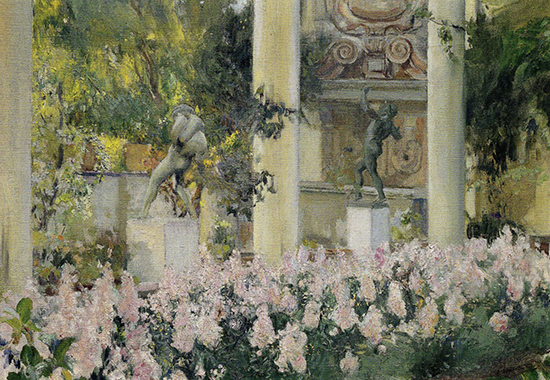 Wallflowers in the Garden - Sorolla's House 1918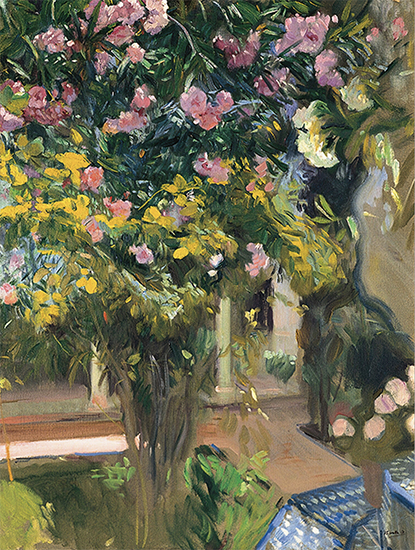 Oleanders - Courtyard of the Artist's Home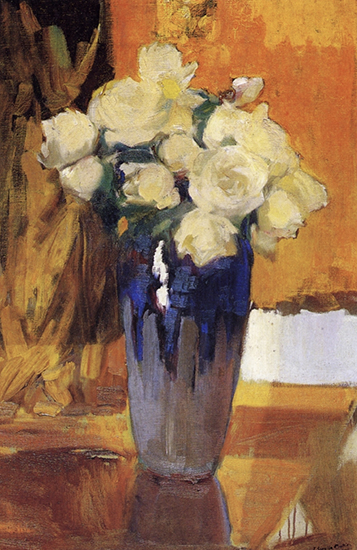 White Roses from the House Garden 1919