Saving Art and Artists

Perspectives No. 458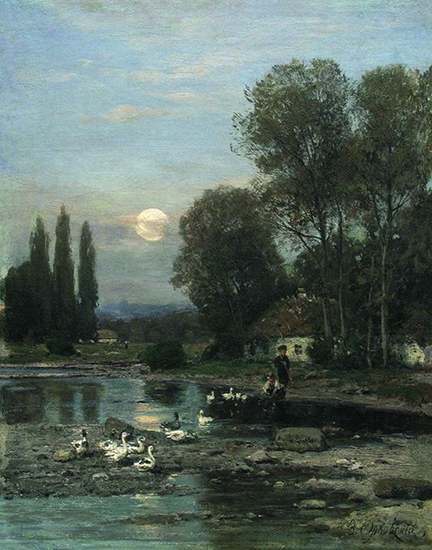 Ukrainian Landscape Volodymyr Orlovsky
The Smithsonian Institution Cultural Rescue Initiative (begun in response to the 2010 earthquake in Haiti), is working in conjunction with the Cultural Heritage Monitoring Lab at the Virginia Museum of Natural History to identify at-risk cultural targets in the Ukraine. The team lab, housed in Martinsville, Virginia, is acting as a rapid-response team working around the clock. The lab uses satellite sensors and infrared technology to track military strikes, mapping their proximity to culturally significant areas. Their work at matching strikes with their cultural heritage inventory maps helps to minimize response time for the conservators and other professionals who are working to protect important art and cultural sites.

Their work also creates documentation that can show the crimes being committed in violation of the UNESCO 1954 Hague Convention treaty, signed by both Ukraine and Russia which pledges protection of cultural sites, scientific collections, arts and books.

Other organizations are also helping, including the Metropolitan Museum of Art, the International Council of Museums, the Prince Claus Fund and the Blue Shield. On the ground in Ukraine is Ihor Poshyvailo, the co-founder of the Emergency Response Initiative and director of the Maidan Museum in Kyiv. Donated emergency preservation and packing supplies from museums across France have been collected in Paris and trucked to the National Institute of Cultural Heritage in Warsaw, Poland where they will be provided to Ukrainian institutions in need.

Protection of cultural history is paramount, but help provided to bring living artists to safety is also critical. They are, after all, creating the art we will work to protect in the future. The French Ministry of Culture has mobilized 1.3 million Euros for "the reception of Ukrainian artists and cultural professionals." From the Ministère de la Culture website: "The Ministry of Culture will implement a support fund to welcome Ukrainian artists, journalists and cultural professionals [as] refugees in France." For more information: French Ministry of Culture.