Artist Profile

Paul Kratter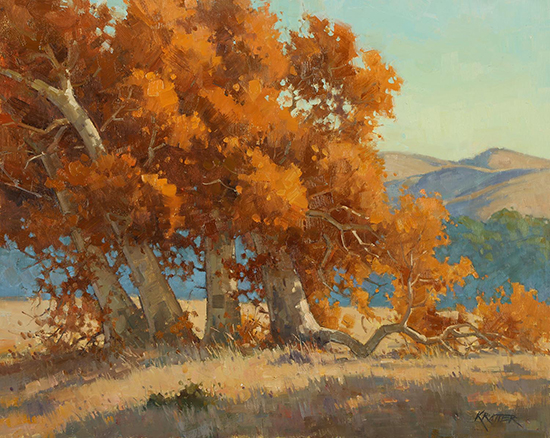 Autumn's Last Breath 16 x 20" Oil
Paul Kratter brings to his current landscape and wildlife paintings the skills learned and practiced in a long and successful career of illustration work. Illustration at its best is a form of storytelling and requires a skilled eye and hand in understanding and rendering shape and color that will draw a viewer into a subject. These skills are evident in Kratter's current work, celebrating the mountain light of the eastern Sierras and the majesty of South African wildlife. Kratter has participated in and won multiple awards in juried and invitational plein air events, is a signature member of the California Art Club and the Laguna Plein Air Painters and is an accomplished instructor. He wrote to us about growing up with art as an important part of his childhood, his formal education and career in illustration, "The Granite Group" of Sierra mountain painters and his life-changing painting trips to Africa.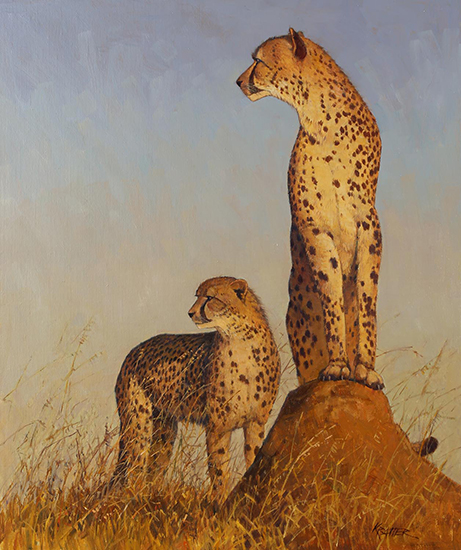 The Surveyors 24 x 20" Oil

Read more about Paul Kratter's life and painting in our in-depth interview.
To read it and see more of his work, become a member of
The Artist's Road today by clicking here.

Already a Member?
Lucky You! You can go immediately to the full interview here.
Visit Paul Kratter's website at:
http://www.paulkratter.com
All Artwork Copyright Paul Kratter