Artist Profile

Mary Nagel Klein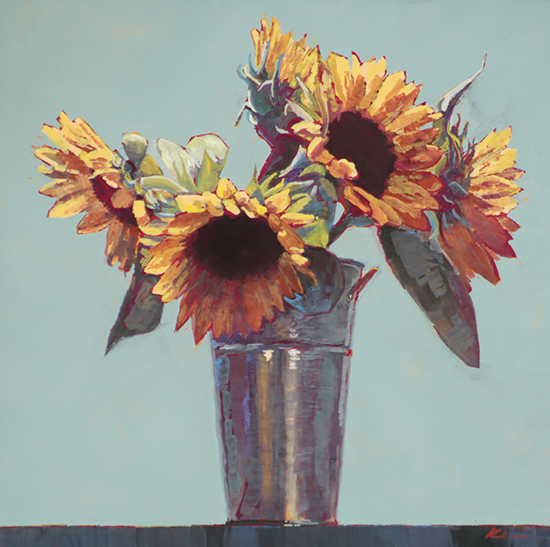 Harmony 24 x 24" Casein on Panel
Artist Mary Nagel Klein paints still lives and landscapes in the most ancient of mediums—casein. She came to casein after working in both watercolor and oil and has immersed herself into understanding the characteristics that make it unique. Her paintings allow us a window into moments of her daily life—a tabletop bouquet, a walk down the path. But, look a little more deeply into each painting to see a vibrant complexity of color strokes hidden in the unassuming subjects and perhaps a bit of whimsy sharing the composition. It becomes apparent that the medium is the perfect choice for the expression.

Klein's paintings are included in many public collections and have been exhibited in solo and juried exhibitions across the country. Her work has received awards from the Minnesota Watercolor Society, International Artist Magazine, the Minnesota State Arts Board, the Mayo Clinic and Northstar Watermedia. Klein was chosen as Artist-in-Residence at the Robert Henri Museum in Cozad, Nebraska in 2019.

She wrote to us about her inspirations and her exploration of casein as a medium and included a step-by-step demonstration showing her painting process. Thanks to Mary Nagel Klein for her thoughtful responses to our questions.

See Mary Nagel Klein's interview and step-by-step casein demonstration.
To view it and read more about her, become a member of
The Artist's Road today by clicking here.

Already a Member?
Lucky You! You can go immediately to the full article here.
Visit Mary Nagel Klein's website at:
https://www.nagelklein.com
All Artwork Copyright Mary Nagel Klein