Artist Profile

Kim Lordier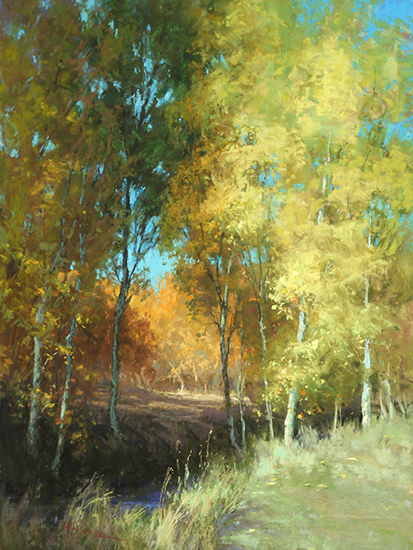 Autumn Fairies 24 x 18" Pastel

Kim Lordier's rich and vibrant pastels evoke the dramatic light and landscape of the paintings of the early California Impressionists. Her work has been placed in museum collections and has received awards across the country in juried exhibitions and at plein air events. Her notable resumé includes signature membership in the California Art Club, the Pastel Society of America and the Laguna Plein Air Painters Association. She has been named a Distinguished Pastelist by the Pastel Society of the West Coast.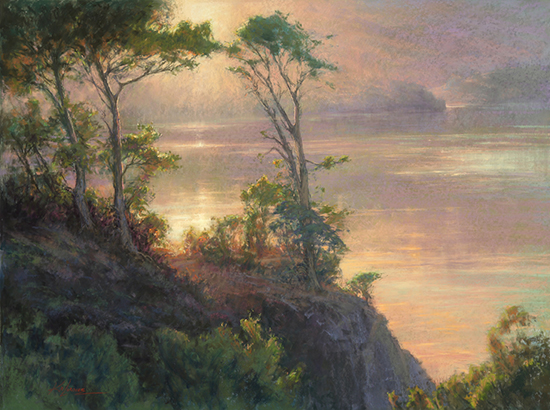 The Gift of Time 30 x 40" Pastel
"My single piece of advice to students—have fun and allow yourself the time to learn. It doesn't happen with a painting or two. It's about the miles spent at the easel. Hopefully it is fun and frustrating all at the same time. One more piece of advice, if I may—KNOW that there is always another canvas or board. It is not about the product or end result—it is about the process. Fall in love with the process."

Read more about Kim Lordier's life and painting in our in-depth interview.
To read it and see more of her work, become a member of
The Artist's Road today by clicking here.

Already a Member?
Lucky You! You can go immediately to the full interview here.
Visit Kim Lordier's website at:
https://www.kimfancherlordier.com
All artwork copyright Kim Lordier