Artist Profile

Graeme Stevenson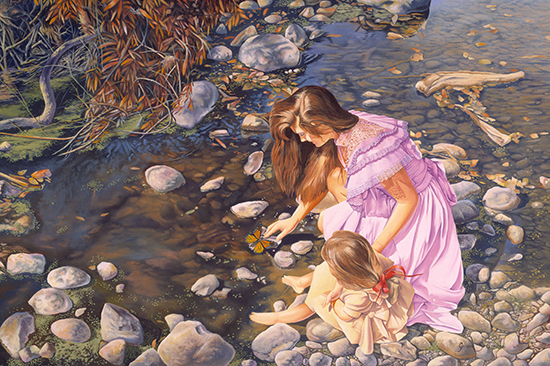 Age of Innocence

We know Graeme Stevenson primarily from his very successful, award-winning television series, Colour in Your Life. Stevenson has traveled internationally to interview artists and show their work and lives to his large world-wide audience. (Graeme visited us in our studios here to film a segment on John's work in 2018.) Colour in Your Life has been filmed in seven countries and is syndicated on television networks in over 50 countries. In his goal to preserve the work of artists for future generations to enjoy, Stevenson had collaborated with Dr. Samuel Paralta (who is working with NASA and SpaceX) to have all episodes of the show included in a SpaceX Lunar rocket that will take them to the moon.

285 full-length Colour in Your Life episodes—representing every season plus special editions—have been loaded into the Lunar Codex, which is currently being ingested into a NASA time capsule as part of The Polaris Collection. This capsule will be launched to the lunar surface in November 2023 as part of the NASA VIPER Rover mission. The probe will land at the South Pole of the Earth's moon, where it will be stored in a DHL MoonBox or a "Museum on the Moon," and remain there forever.

Because of his hard work on behalf of the arts and his charitable work, Stevenson was awarded the Medal of the Order of Australia (OAM), one of the highest honors given to an Australian citizen.

We asked Grame to write to us about his personal artwork, his life growing up in New South Wales, Australia, his processes and inspirations and the intricate themes behind his monumental painting, The Truth.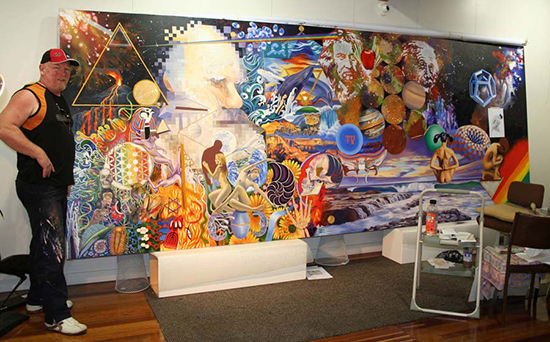 The Truth

To view Graeme Stevenson's interview
and to see more of his work, become a member of
The Artist's Road today by clicking here.

Already a Member?
Lucky you! You can go immediately to the full article here.

Visit Graeme Stevenson's website here:
https://graemestevensonart.com

All artwork copyright Graeme Stevenson