Artist Profile
Christopher Leeper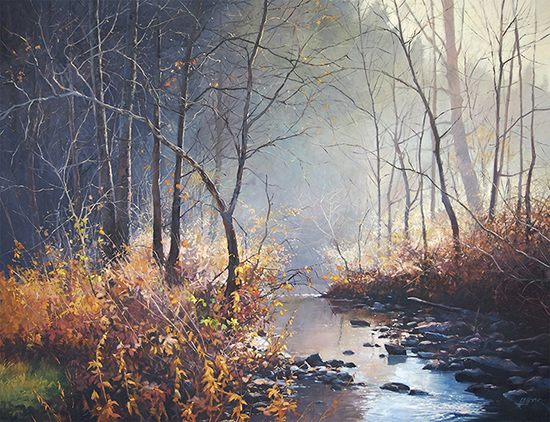 A New Day 36 x 48" Oil

"The wonder and blessing of it is,

that after 40 years or so,

I am still excited, inspired and curious.

That is a gift."
Christopher Leeper has the extraordinary talent of being able to work in multiple mediums, each with great command. He has received acclaim, winning awards in all—his watercolor, acrylic and oil painting work. Whatever medium it takes, his goal is to share the moment of excitement and inspiration he has experienced with others. Leeper participates in national plein air events and maintains a full teaching schedule. He adds to his list of achievements the illustration of four children's books. Leeper wrote to us from his studio in Canfield, Ohio.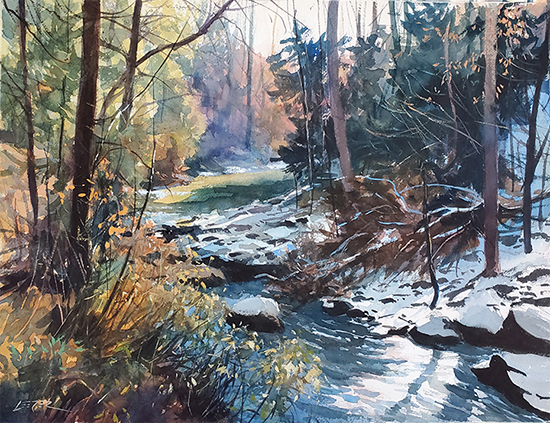 Shadow Side 15 x 22" Watercolor

Read more about Christopher Leeper's life and painting in our in-depth interview.
To read it and see more of his work, become a member of
The Artist's Road today by clicking here.

Already a Member?
Lucky You! You can go immediately to the full interview here.
Visit Christopher Leeper's website at:
https://www.christopherleeper.com
All artwork copyright Christopher Leeper