Mark
Mehaffey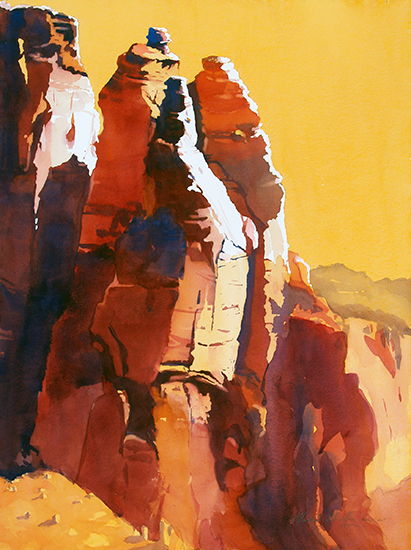 Red Rocks - Morning Light 30 x 22" Watercolor
M

ark Mehaffey dedicates himself to hard work. His daily routine: coffee, Facebook, email and right to work in the studio by 7:30 or 8:00.


"I firmly believe that inspiration is a direct result of perspiration. Work, work hard, work hard everyday and inspiration will find you. As artists we take in the world, internalize it and then share it back to the world, hopefully with part of our spirit attached. I find inspiration in the natural world, in the lives of friends and family, literally in everything. I strive to be the very best painter I can be - and the best painters can make us gasp at the most simple, everyday subjects. It's not what - it's how."

"There are no short cuts. You can't substitute anything for 'brush miles'. You've got to wear out some brushes."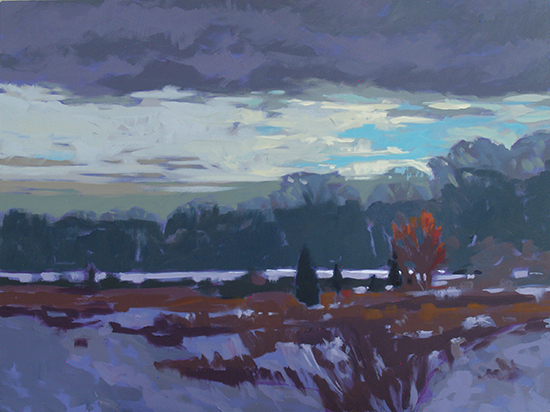 Evening Walk 12 x 16" Acrylic

Mark Mehaffey is a nationally recognized artist and a Signature Member of the National Watercolor Society, the American Watercolor Society, the Transparent Watercolor Society of America, a Signature Life Member of Watercolor West, the Rocky Mountain Watermedia Society and the Louisiana Watercolor Society. He has won top awards in major juried exhibitions across the country. His work has appeared in multiple publications.


Learn more about Mark Mehaffey and see more of his paintings
in our in-depth interview.
To read it and to see more of his paintings,
become a Member of The Artist's Road by
clicking here.
Already a Member?
Click here to go to the the in-depth interview.
All artwork copyright Mark Mehaffey.