A Gallery of Lowcountry Watercolors
by John Hulsey
Take an armchair tour of the Lowcountry around Charleston, South Carolina, and start planning that next trip!

The Principality of Light and Tide 16.5 x 40"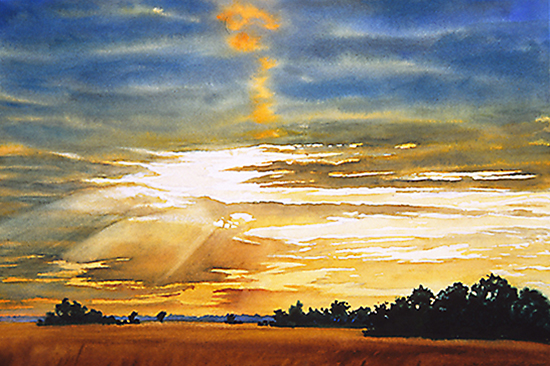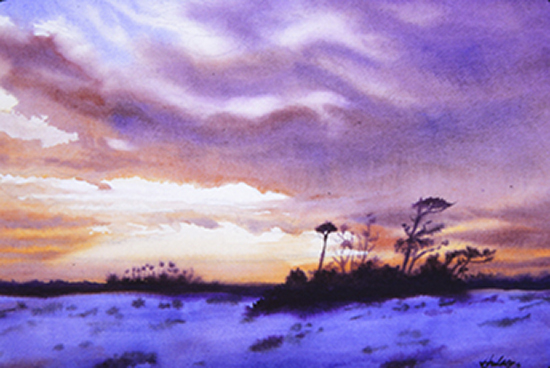 Affinity 12 x 16" Composition in Violet 12 x 16"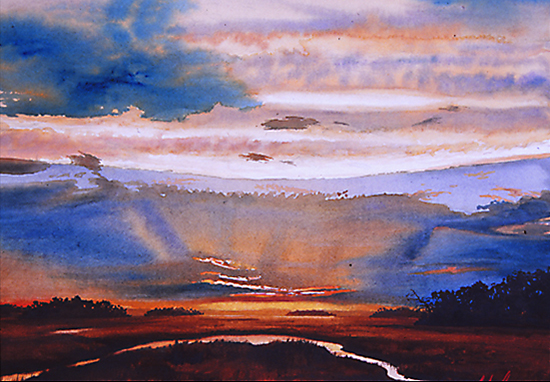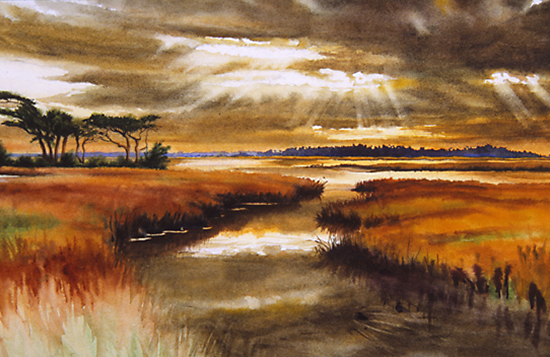 In the Marsh I 12 x 16" In the Marsh II 12 x 16"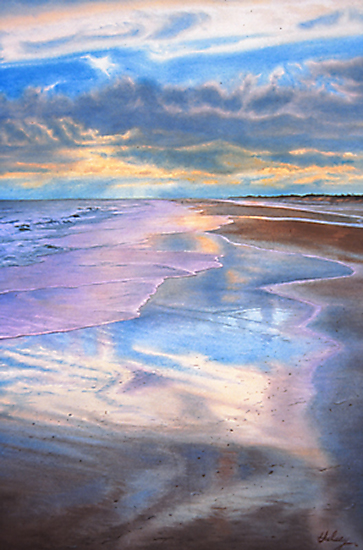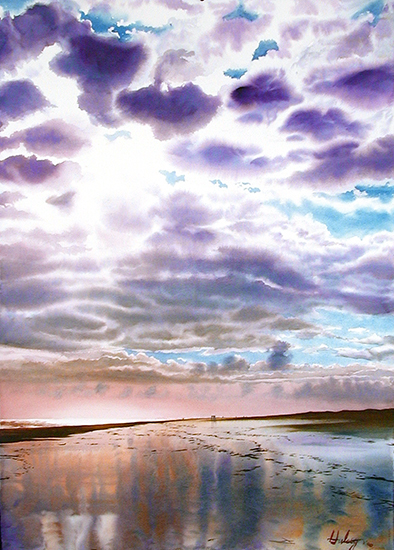 Ocean Light II 40 x 30" Ocean Light I 40 x 30"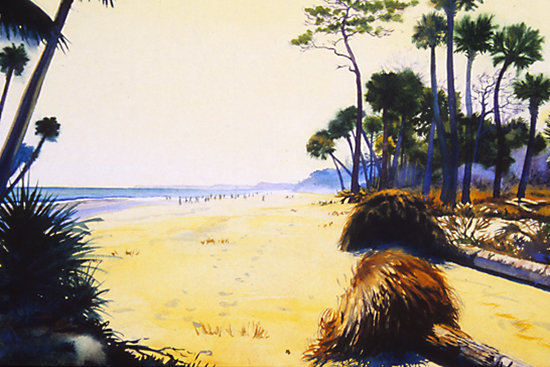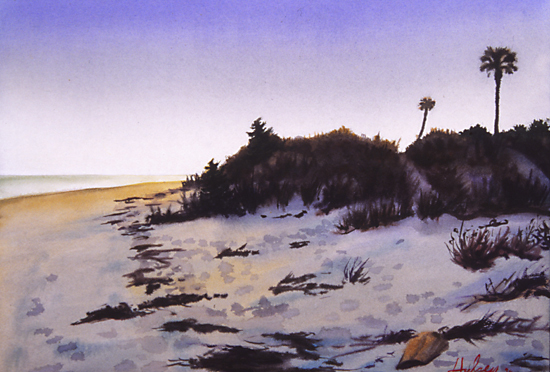 Hunting Island I 12 x 16" Dewees Island I 12 x 16"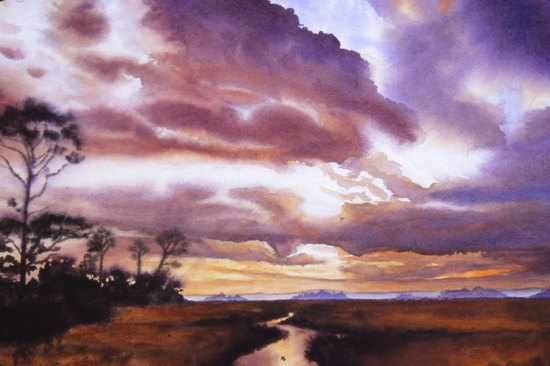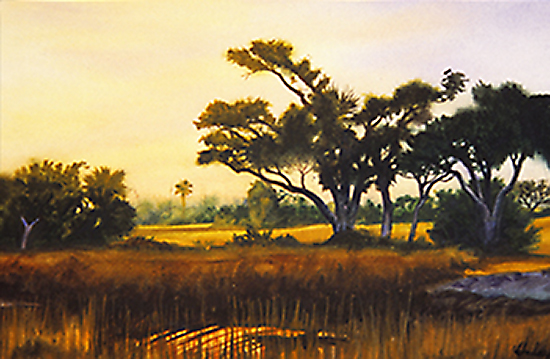 Reverie 12 x 16" Marshy Grove 10 x 16"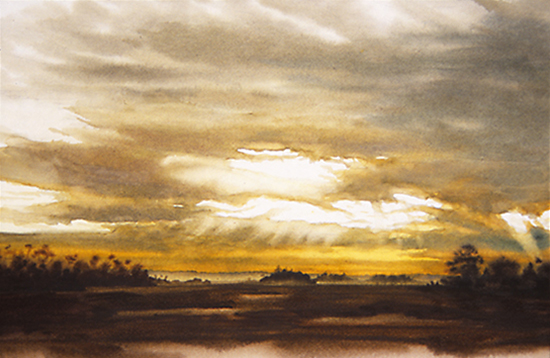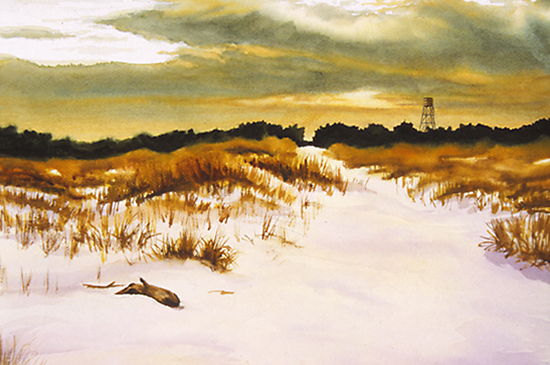 Of Light and Tide 10.5 x 16" The Lookout, Dewees Island 12 x 16"
We hope you have enjoyed this small sample of our paintings and the wonderful scenery around Charleston, S.C. To read our in-depth article about Charleston and the incomparable Lowcountry, become a member today by clicking here.

Then, just log-in with your new password and click on the article in the members-only area of the navigation bar to the far right. Enjoy!
If you're already a member, click here to go directly to the article.